Our golden haired maiden Rapunzel is now accompanied by her dashing beau!
Introducing the thrilling, adventurous, and infamous outlaw Flynn Rider!!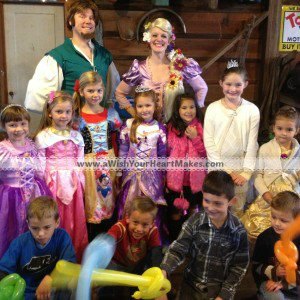 The two are now attending enchanted events and causing playful mischief throughout the land!!!!
Children will giggle as Rapunzel and her quick witted chivalrous companion banter playfully.
Flynn will flash his smoldering smile and Rapunzel will melt  hearts!  These two love birds are sure to be the life of the party!
Have you liked us on Facebook? Share the love, click on the icon below!