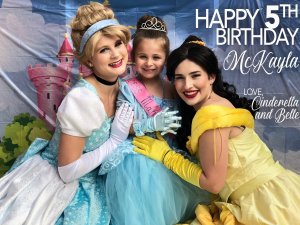 Cinderella and Belle made sure that McKayla had the best 5th birthday EVER!
It's clear to see her family and friends would agree.
The excitement on the McKayla and her friends' faces are one of the many reasons why A Wish Your Heart Makes is truly thee "Happiest Business on Earth".
Check out the rest of McKayla's 5th Birthday Party and see for yourself…