Call to schedule your group Princess School today!
Central Valley 559-784-4064
Central Coast 805-784-0848
Fun event for ages 4-7yrs
---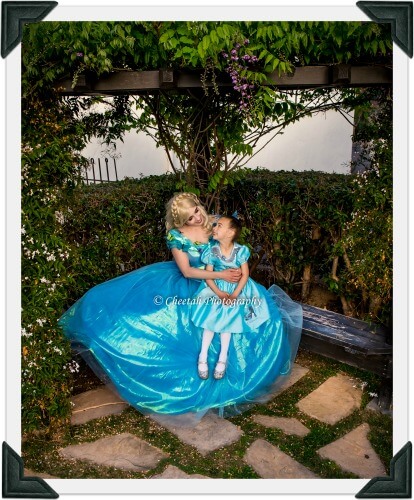 The real meaning of the word "Princess" is that one comes from a royal family; the ideal goal of a princess is to set an example of guidance and leadership through practicing Godly virtues.
"Have courage and be kind"
Just imagine how much fun it will be for a little girl to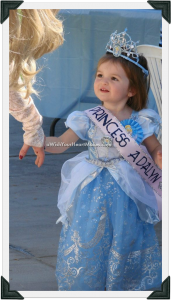 pretend to be a special princess! In Princess School, we practice kindness, courage, respect and looking out for one another while engaging the imaginations of children.
It is fun to develop poise, posture and etiquette that will help little princesses everywhere, to SHINE through their inner beauty to make the world a better place.
Radiating "Joy and Grace", our storybook princesses teach valuable lessons through song and dance, storytelling, special craft activities and an elegant tea party that concludes with a Royal Coronation.
Give your child the gift of love!
Let her experience our enriching and unique
"Princess School"
Call to schedule your group Princess School today!
Central Valley 559-784-4064
Central Coast 805-784-0848
We Bring the Princess School to YOU!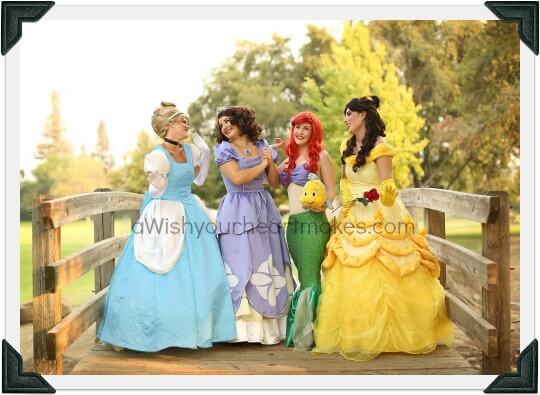 We bring Princess School to your home or you choose the venue.
Princess School Includes:
One "A Wish Your Heart Makes" Princess and one Assistant
---
Princess Options:
If you don't see your favorite princess below, other princesses are available upon request.
---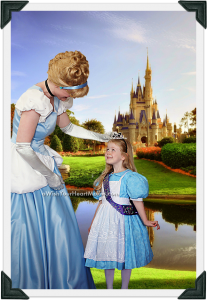 Cinderella – Charles Perrault's famous fairy tale, a favorite of many, will bring a song to your heart and message of "Believing in your dreams."
Arriving dressed in her magnificent blue ball gown and wearing her signature glass slippers, Cinderella will certainly add enchantment to Princess School!
---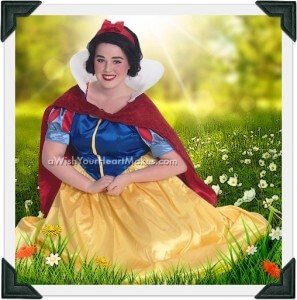 Snow White – A Traditional story from "Grimm's Fairy Tales" The Story of Snow White and her cherished seven little dwarf friends has become a favorite.
With a "skip" in her step and a song in her heart, our beautiful and gentle Snow White, dressed in a gown of elegant satin and rich velvet, will bring charm and delight to any event!
---
Call to schedule your group Princess School today!
Central Valley 559-784-4064
Central Coast 805-784-0848
---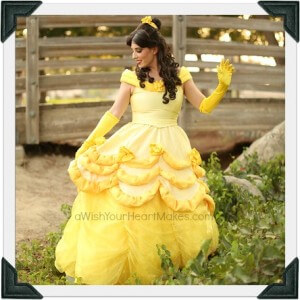 Belle – Belle arrives dressed in her breathtaking golden gown. She will share one of the most original and beautiful tales of true love, "Beauty and the Beast".
A young maiden happens to discover an enchanted castle that is ruled by a monstrous beast.  With the help of her magical friends, Bella Beauty discovers the "true" meaning of love.
---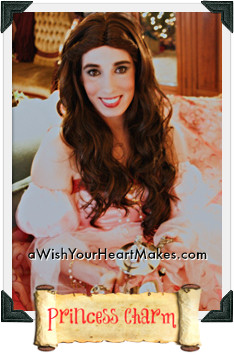 Princess Charm – "Princess Charm" is our very own princess.  This beloved princess will enchant you with her "charming" story of all the "virtues" a "true" princess possesses. 
Radiating joy and grace, Princess Charm teaches valuable lessons of kindness, courage and respect.  Her "Tea"lightful Tea party will include proper etiquette.  Arriving dressed in her gorgeous pink gown with sparkling tiara and jewels, Princess Charm truly represents Royalty.  Her "charming" singing and dancing will make your event memorable for years to come!
---
Children come dressed in their favorite fairytale attire or be transformed magically with ours!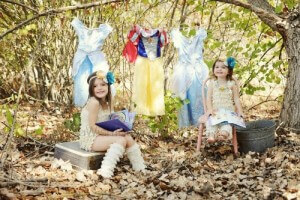 Storytime and imagination fun!
Singing the Princess virtue song and "Be our Guest" with a real Princess at her magnificent tea party complete with our royal walking red carpet coronation with each Princess receiving her own Tiara and Certificate, commencing with the Princess pledge and photo opportunities for parents.
Lesson in Princess Virtues and the beauty of friendships
Tea Party with Princess Etiquette lessons
Dance lesson with Princess
Craft reflecting Princess virtue taught
We Provide:
Table Decor
China Tea Set with Table cloths
Magical pink tea and cupcakes
Red Carpet
Sound system with Music
Craft Supplies
Certificates and Tiaras
**Chair covers with can be rented additionally ($5 each)