Troll Musical Party Experience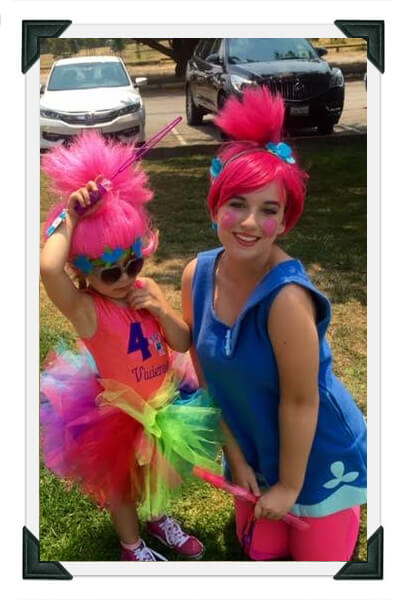 Troll Musical Party Experience
Our trendy Troll will transform each child into a troll with a colorful troll headband and glittery face paint!
The celebration begins with a big group hug! Sing and Dance to your favorite Troll Tunes wearing our glitter goggles. Make new friends while we play "Troll Tag".
(Birthday Party celebration include a confetti popper "Pink Carpet" Coronation and a Poppy Parade)
Party includes:
Troll Coloring Pages w/ glitter markers
Music
Troll Transformation with glittery face painting
Use of Troll Headbands and Ribbon Wands
60 minutes w/ one Troll —$195.00 (8-10 children)
90 minutes w/ one Troll—$245.00
* Additional Troll is recommended for more than 10 children: $120.00 each
To enhance the experience—Additional Rentals:
Troll Backdrop w/stand for photos—$50.00
Strobe light (for evening parties)—$50.00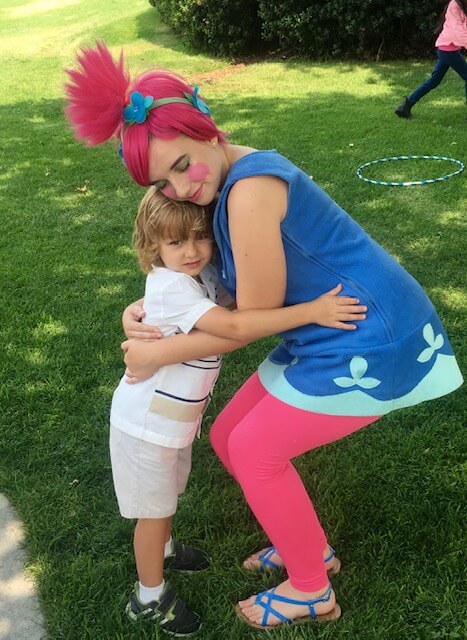 Book the Best Experience Ever!