Clovis visited by Woody & Jessie
Woody and Jessie had a grand 'ol time celebrating Marlena's birthday in Clovis October, 22nd. The country duo really hoped they made the birthday girl's day really special.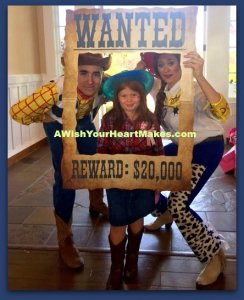 They sang with the kids, played games, and created balloon animals. Jessie and Woody wish Marlena a fun and memorable birthday!