Your experience will not only be authentic with meticulously designed costumes, but with attention to details of the performers. AWYHM Performers truly become the character to provide you with a totally believable performance. We work with talented people who take this roll seriously, while having fun with the kids at the same time!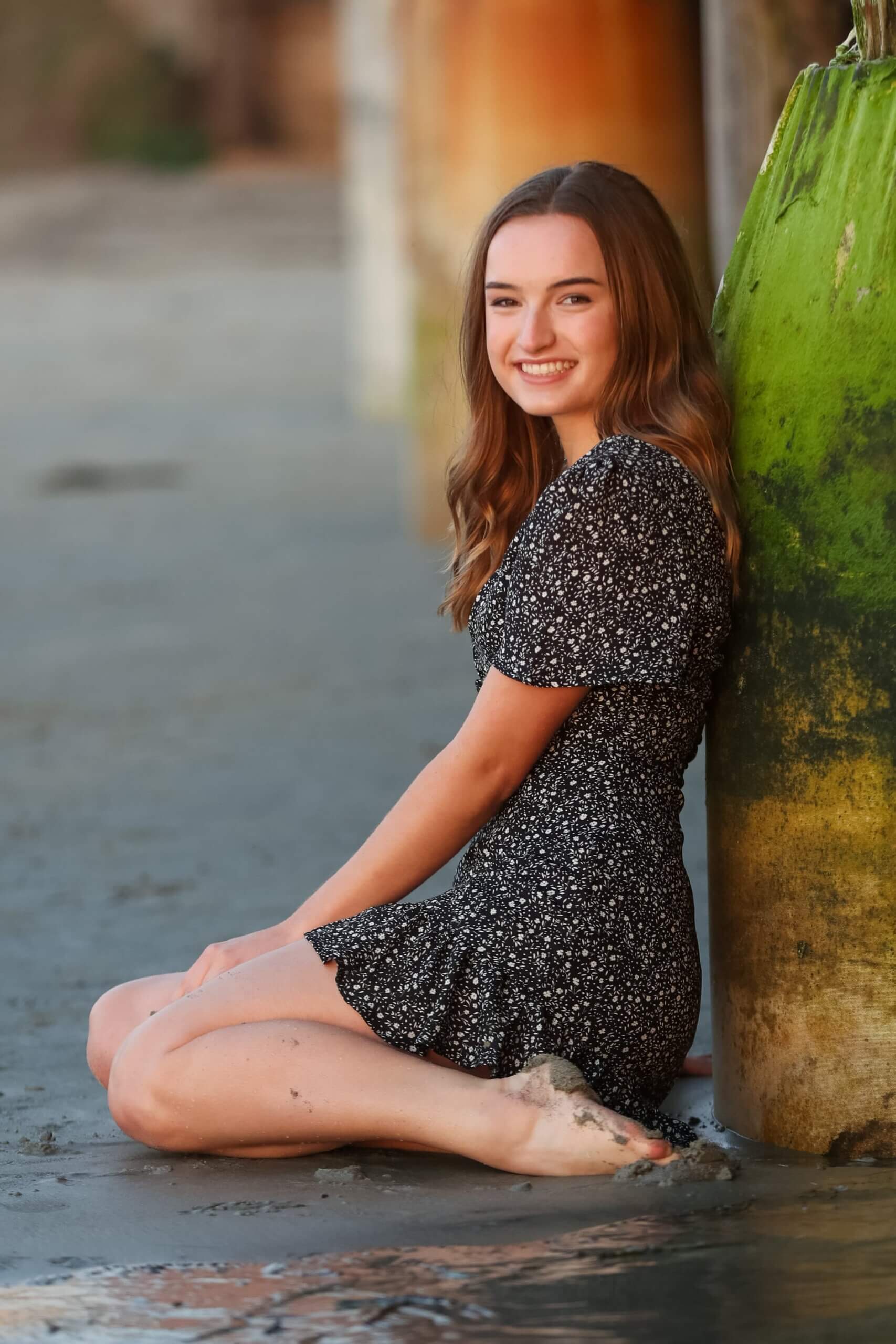 Amanda
Amanda is a student at Cal Poly and is currently studying to become a veterinarian so she can help out furry friends both great and small! Even when she's pursuing her career with animals, her goal is to also help people! Amanda shows kindness and compassion to everyone! Among hobbies like hiking, lifting, and surfing, she loves the world of fine arts, especially music and theater! In a great many ways, Disney shaped her childhood, and has led her to aspire to always be loving, intelligent, adventurous, and strong, just like her favorite princesses! As a good friend of the optimistic and kind Princess Rapunzel as well as the soft and patient Queen Elsa, Amanda is excited to teach young princes and princesses to dream big and to grow into the heroes they always want to be.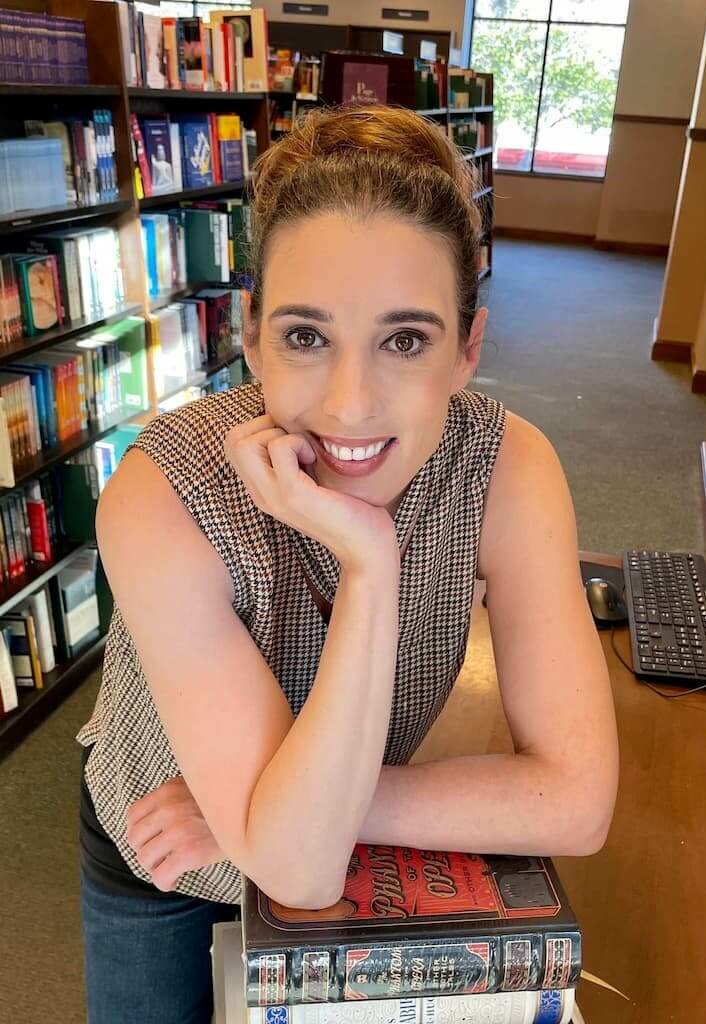 Ashley
Ashley is a California Central Coast-based Entertainer, Actress, Singer, and also a Children's Educator! Talk about a jack-of-all-trades! She loves sharing music with people of all ages, both personally and professionally. Her and her father even sing and perform together in their own dynamic duet! Ashley's passion is to inspire young princes and princesses through entertainment, allowing them to sow the seeds of imagination in their own lives. Ashley also has a website where you can learn even more about her, you might even see a few of her friends, perchance a curious mermaid or a lovely French princess! You can find her website at ashleybrownacts.com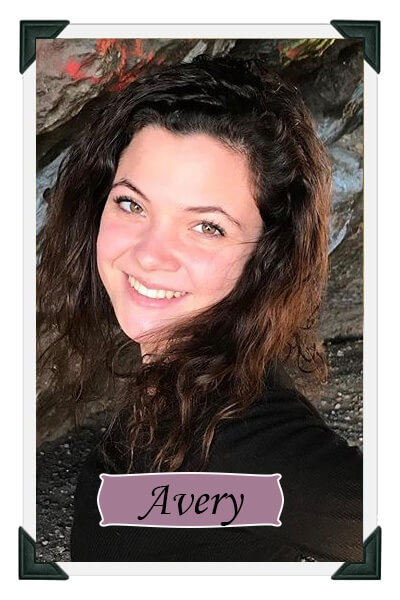 Avery
Avery is a student at Cal Poly with a passion for art and spreading happiness! Her love of Disey and Storytelling has led her to pursue her degree and major in English! Avery has spent a fantastic eleven years spreading spirit as a cheerleader, both during high school and also as a teacher for little ones! Talk about some serious cheer! In the past, Avery has been the president of a club called Wings to Grow which is dedicated to brightening the day of local foster kids! Avery is an ecstatic performer, just like Princess Anna!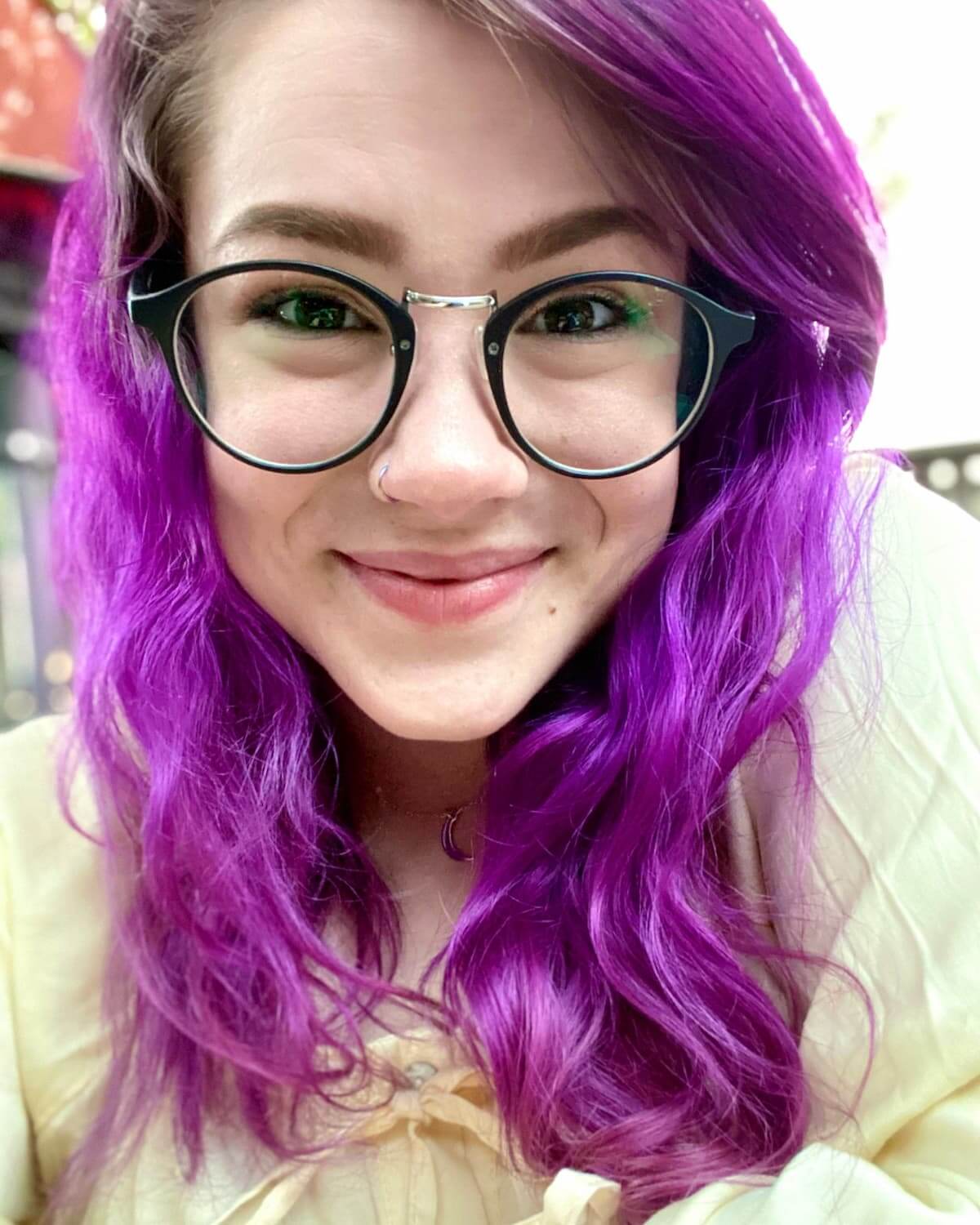 Bethany (New)
Bethany enjoys combining her passions of working with children, singing, and performing. She has been performing since she was ten years old and was cast as a tree in a school play. Shortly after that she landed a role in a local community theatre. From that point on she has been a passionate thespian. Her first paid performance was a grueling month-long gig as Snow White in a haunted house production at Hobb's Grove. Beth also enjoys working as a nanny, and got her first job as a nanny to three children (ages 6 months, 2 years, and 8 years) when she was 17, though she's been babysitting since 13. When she's not working Beth loves spending time in nature, either at the beach or walking in the forest.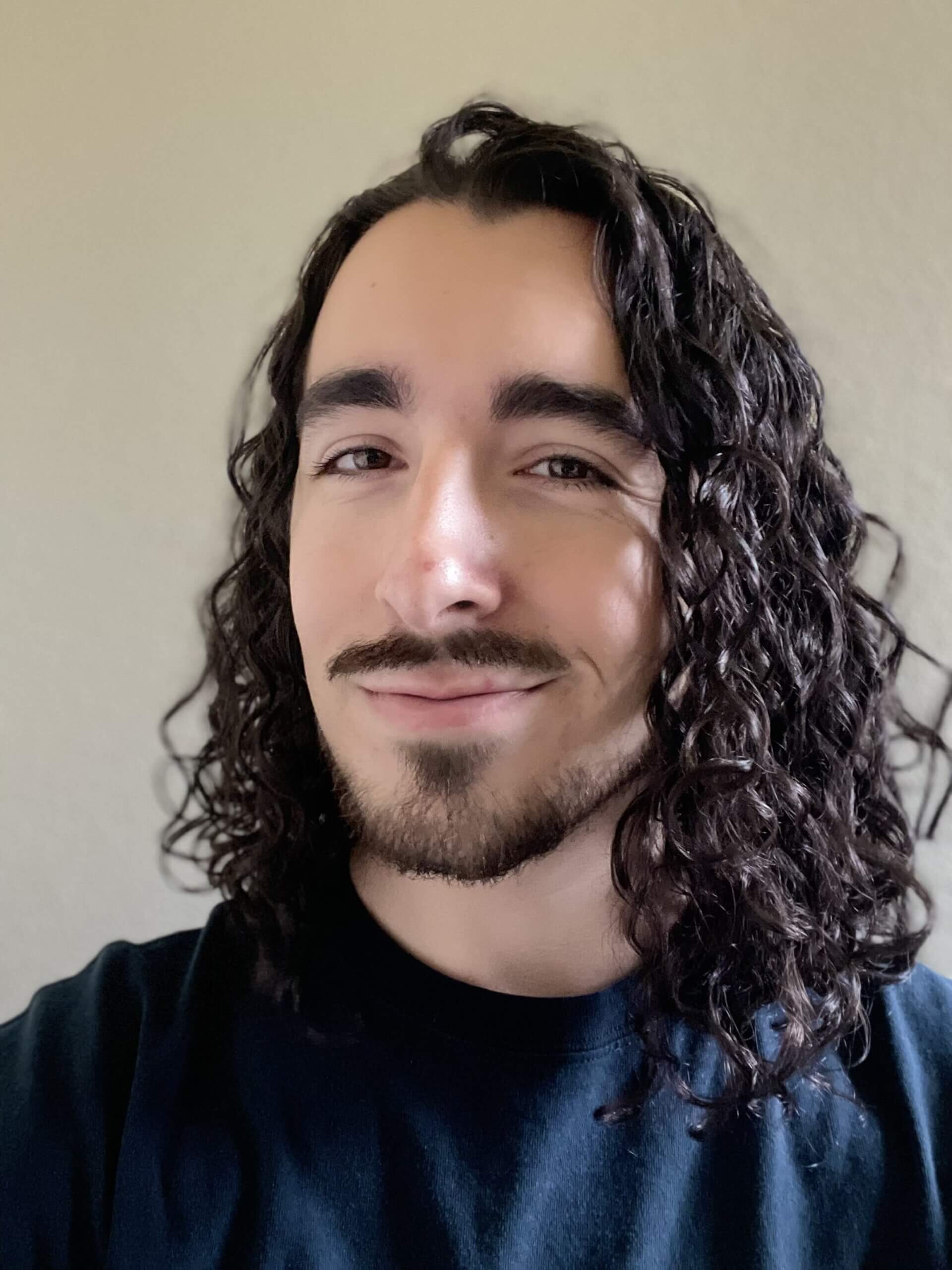 Brandon (New)
Born and raised in the Central Valley, Brandon is a California native and a lover of all things Disney, Star Wars, and Super Heroes! Brandon has been a performer for as long as he can remember, from band concerts in the 3rd grade, to karaoke night every other Wednesday! He's never afraid to be too goofy, too bubbly, or too fun; and there's nothing that kids love more than enthusiasm. Brandon's wish is to make every celebration an amazing one for not only the children, but the families and his fellow performers too!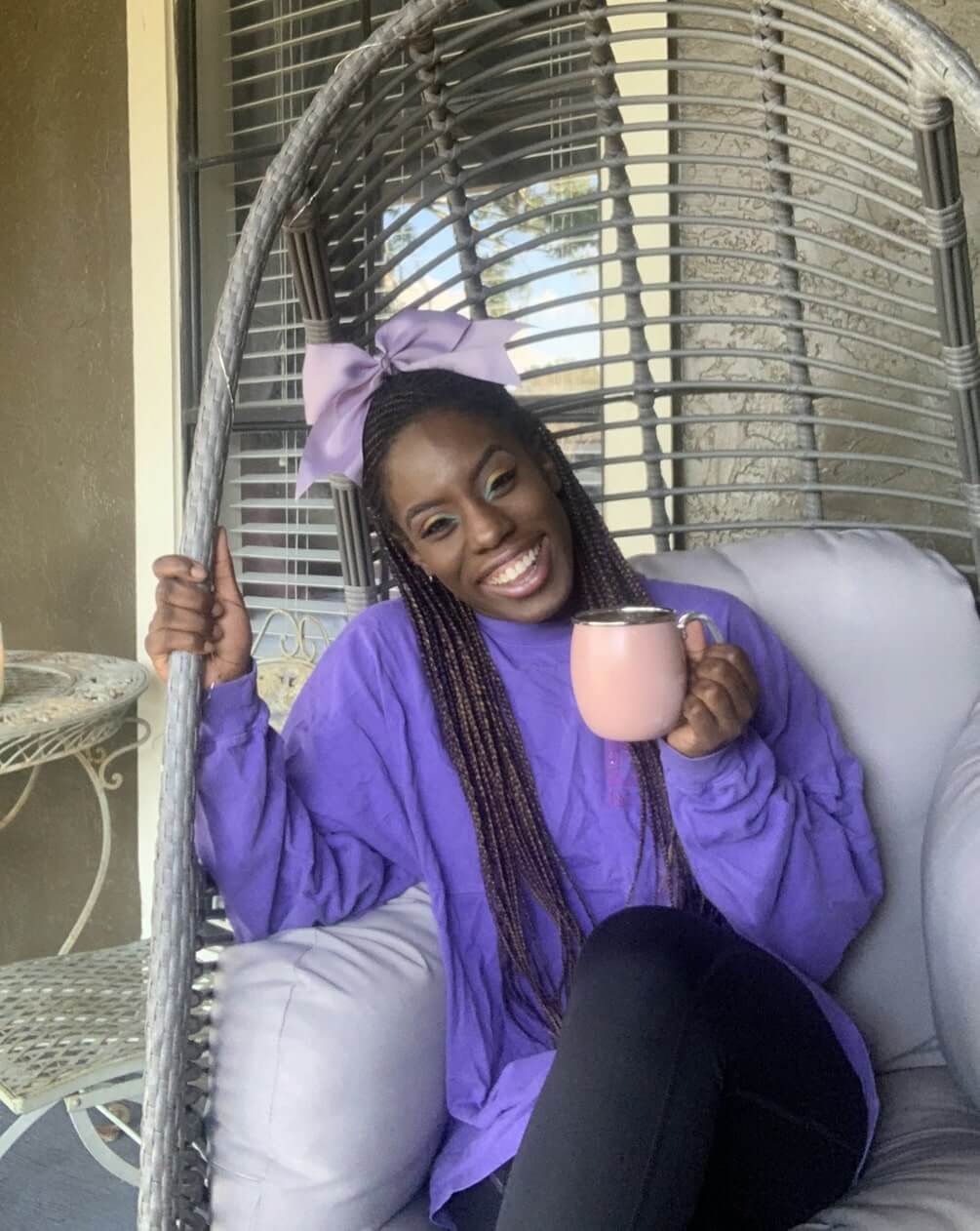 Bria
Bria has an associate's degree in dance and came all the way from the panhandle of Florida straight over here to California! Being a newlywed brought her here and brought her strong love of all things Disney as well. She's an aspiring dancer and dreams of one day dancing for Disney. Before moving to California, she would spend her time off going to Walt Disney World once a week. She has a super fun personality and working with children is her specialty. In fact, her unending energy makes its appearance through her job as a part time dance teacher! She thoroughly enjoys teaching little ones how to dance and also how to act like a true royal. Her and her friend Princess Tiana can't wait to dance at your celebration!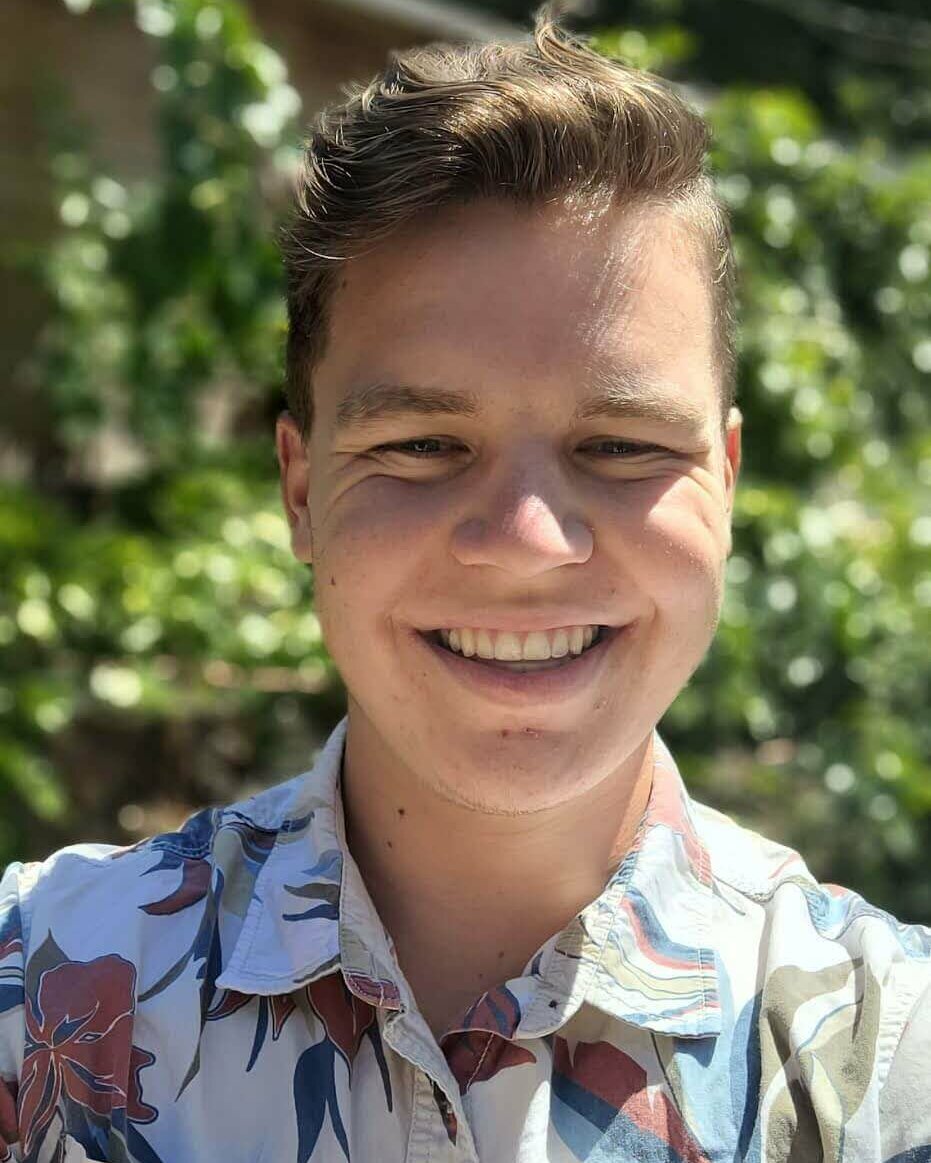 Caeden
Caeden is an Economics Major and a Music Minor at Cal Poly! Hailing from San Diego, Caeden has been performing from a very young age. A great love of the arts has led him to roles both on stage and directing the stage! It's even won him an award for Broadway San Diego's Best Musical in 2019 for Mama Mia! Caeden is also very involved with music! After all, Walt Disney himself once said, "It is natural for people to want to go to music…the various rhythms enter into our lives every day." Caeden has also recieved the John Phillip Sousa band award, and can be found playing in his band, writing or recording music for radio, podcasts, or television! Caeden has also been noted to be good friends with the star-spangled man with a plan, Captain America! And our sources also note that he is trained in the ways of the Force and is a certified Jedi Knight!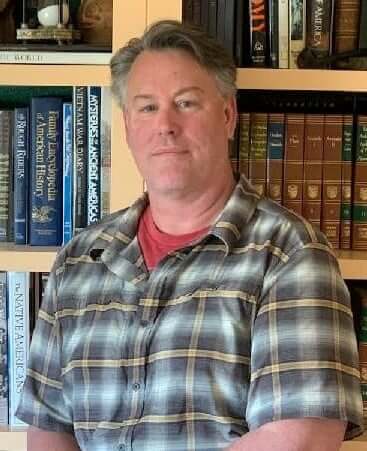 Earl
Earl has been a performer for years! In 1992 he auditioned and was accepted at the American Musical Theater for Paramount's Great American Star Trek Theme Park! He worked with Paramount's Creation Entertainment for Star Trek Conventions, as well as 20th Century Fox Studios, Warner Bros. Studios, and BTL Production Services, Studio Replicas Costumes & Props, FX-Makeup, he's also been an extra in movies and fanfilms, and done special events. He even has his own business! Talk about an out of this world achievement! Earl also founded San Lois Obispo's Buccaneers for Hire and Play, SLO Buccaneers and Privateers for Hire, as well as Star Wars Fans of Slo County. Earl's been in the entertainment game for 30 years and he's still going strong! He's excited to teach young padawans about the ways of the Force, as well as maybe lead a few young foundlings with the help of a certain Mandalorian!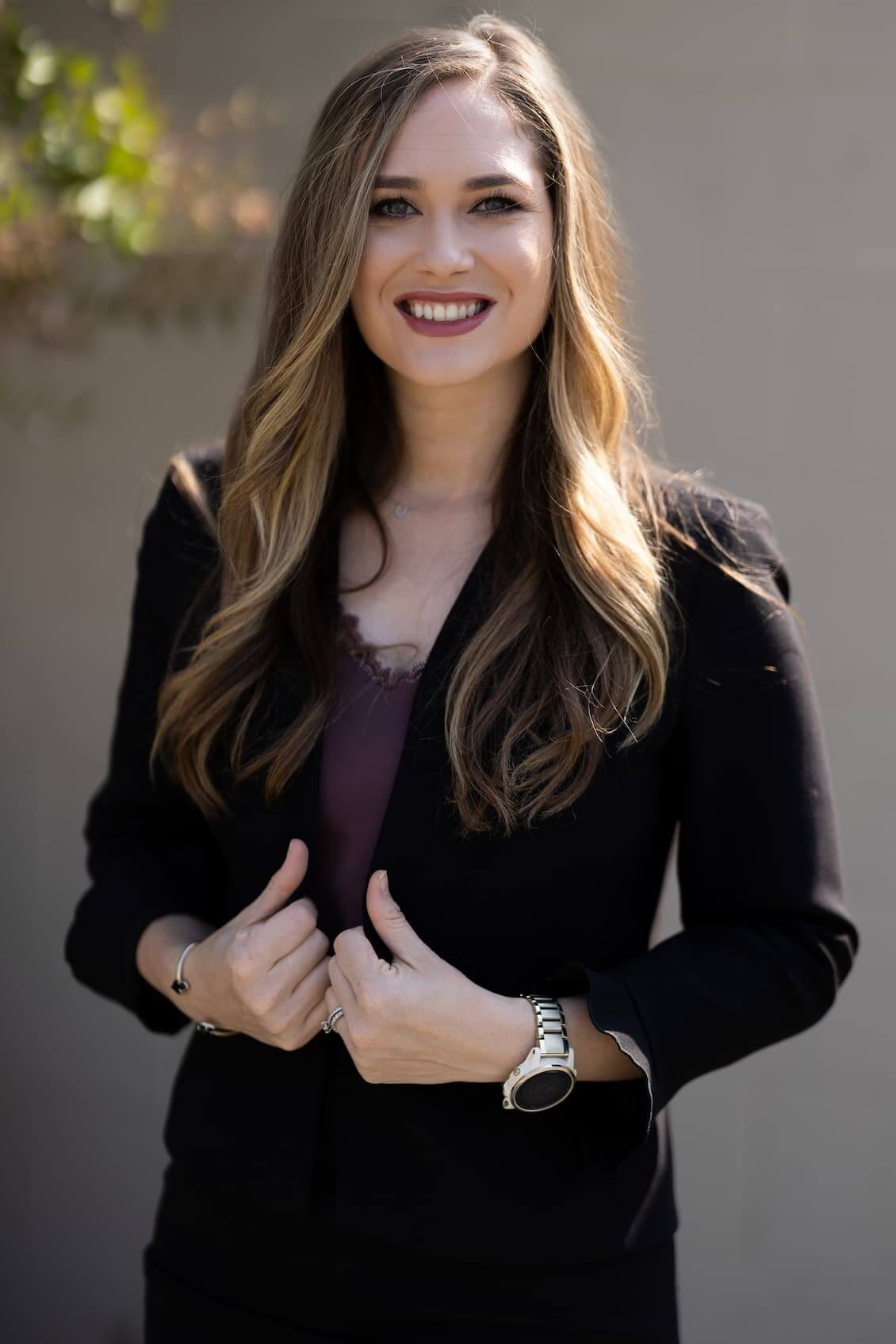 Elizabeth
Elizabeth is currently serving as the Director of Trade and Technical Affairs for a number of state and federal commodity board, such as the California Apple Commission, the California Blueberry Commission, and the California Olive Committee! She grew up in the Central Valley and even recieved her Master's degree in Communication Management from the University of Southern California. Elizabeth currently lives with her husband, her one year old son, and their welsh corgi! As a new mother, Elizabeth knows the joy felt through the happiness of young princes and princesses and she looks forward to bringing smiles to the faces of many young people! Some of her good friends are the kind Princess Auroura as well as the serene Queen Elsa!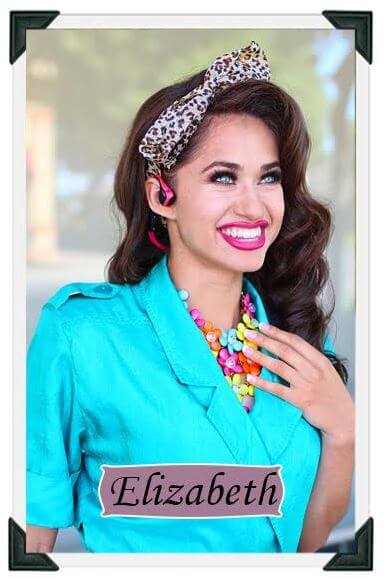 Elizabeth
Elizabeth is a longtime Disney enthusiast and costume aficionado, Elizabeth considers her work with A Wish Your Heart Makes a creative outlet and has performed at over 100 events with the company. She loves working with kids and is excited to bring your little one's favorite stories to live! She is currently funding her education through her participation in the Miss America Scholarship Organization and was First Runner Up to Miss California in 2021. When she's not performing, Elizabeth's passions for Jesus and slow fashion collide through her work at a local non-profit thrift store. She can be found during her off-time watching sci-fi movies and cuddling with her cat, Milo. Some of her good royal friends happen to be Queen Elsa and Princess Jasmine!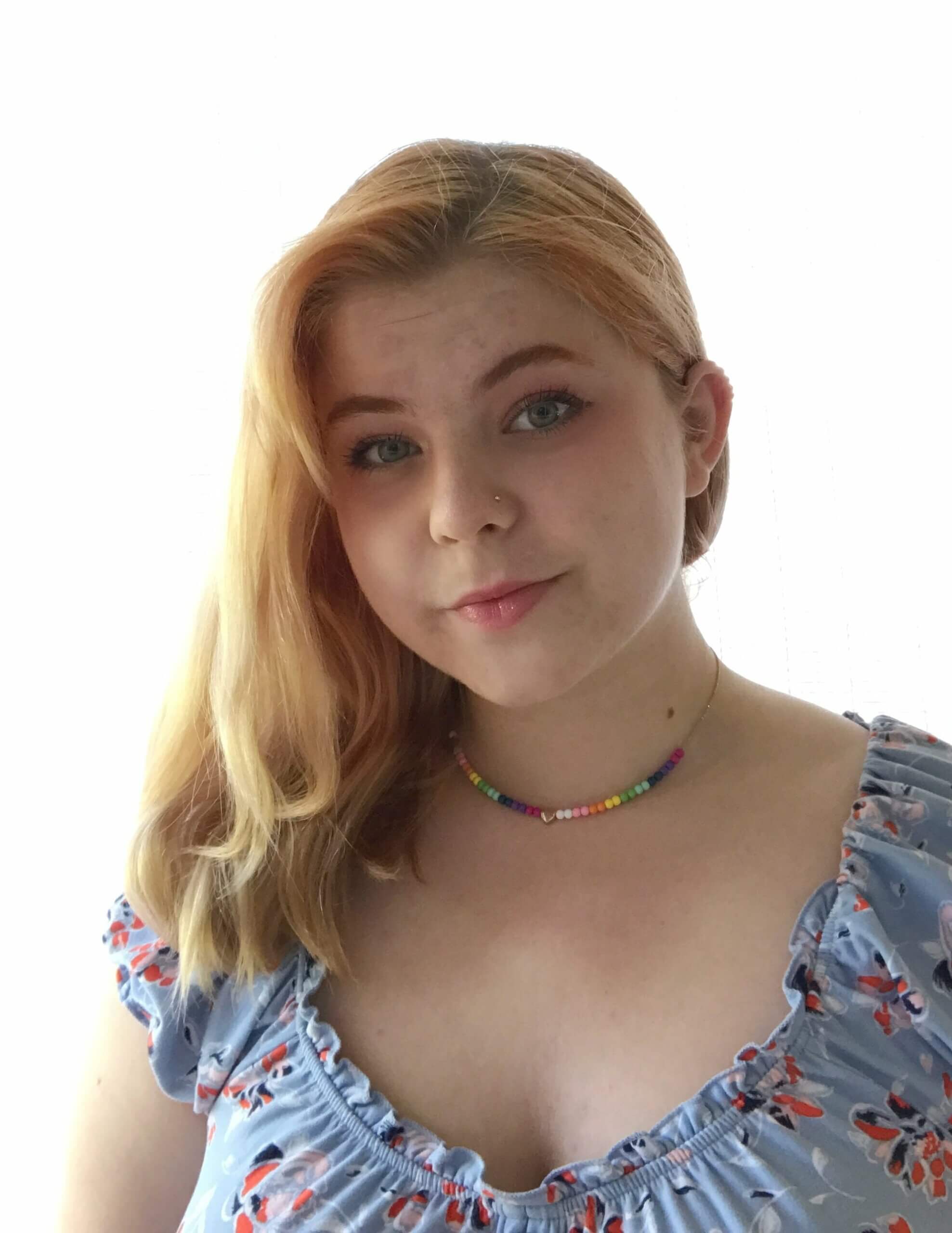 Emilie
Emilie is a passionate performer who has a great love of princesses and all things creative and whimsical! She loves to sing and is majoring in vocal performance. She adores both bringing and spreading joy to others and sharing magical memories! She is overjoyed and excited to create magic for little ones of all ages! Emilie loves a good adventure, much like her friend Princess Anna and she also loves colorful things, just like her friend Rapunzel!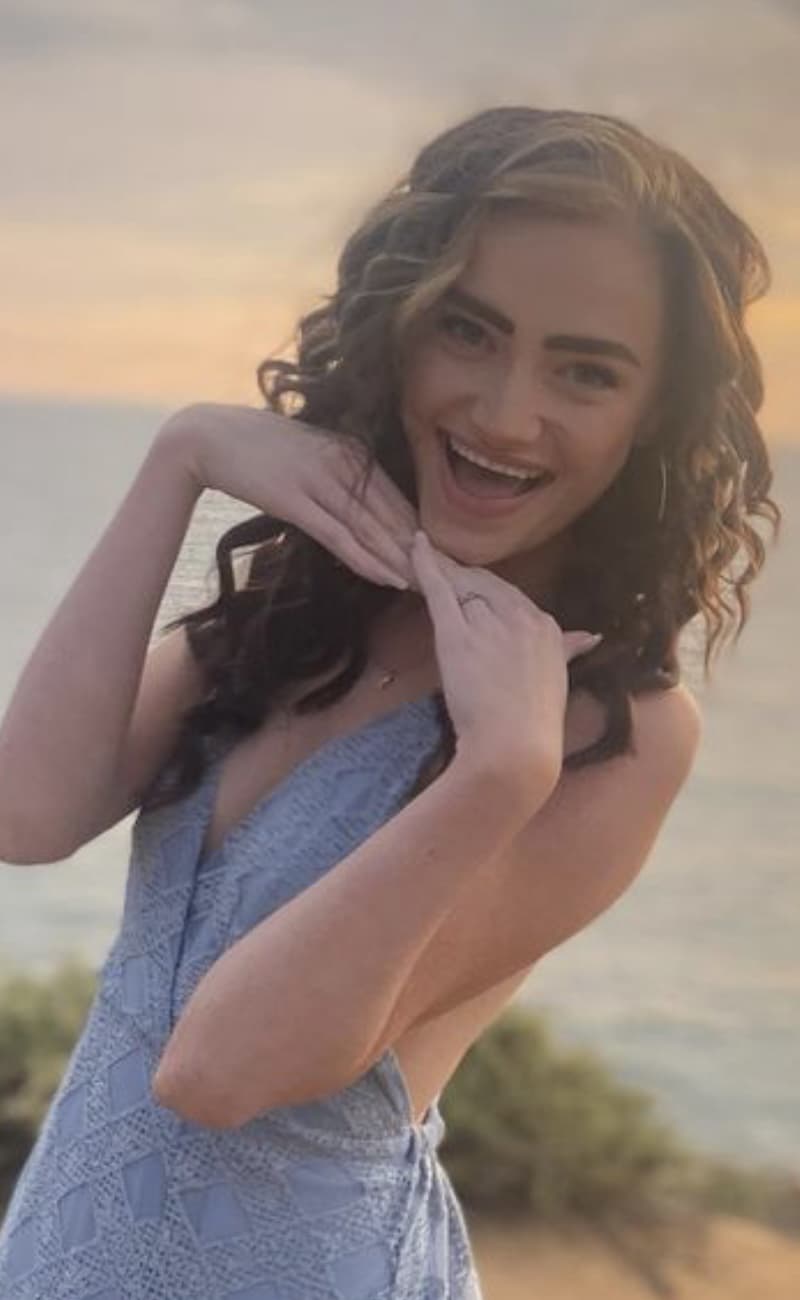 Gabrielle (New)
Hello! My name is Gabrielle Iwerks and I am currently studying Elementary Education. I am originally from South Dakota but I sure didn't leave behind my love for all things Disney. I have always enjoyed singing, dancing, acting and most importantly, making kids smile. My passion in life is to make those around me happy. Being able to bring the Disney magic to life is such a wonderful thing. My goal is to inspire children and to make their dreams come true!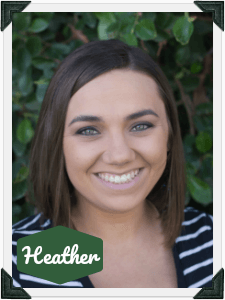 Heather
Heather is a graduate with an Associates Degree in Liberal Arts. She loves all things whimsical, creative and aspires to always make other people's day more joyous! Heather is a mother of two young children. Wendy Darling once said, "A mother is the most wonderful person in the world." And this is certainly true as Heather's role as a mother has made sure she knows the importance of making sure that each event she participates in is special for both you and your little ones! She's had a heart for all things Disney for as long as she can remember, so much so that she even spent her honeymoon at the Disneyland Resort! As a young girl, she always dreamed of being a Disney Princess, and now, as a performer for A Wish Your Heart Makes, her dreams are coming true. The magic is absolutely undeniable.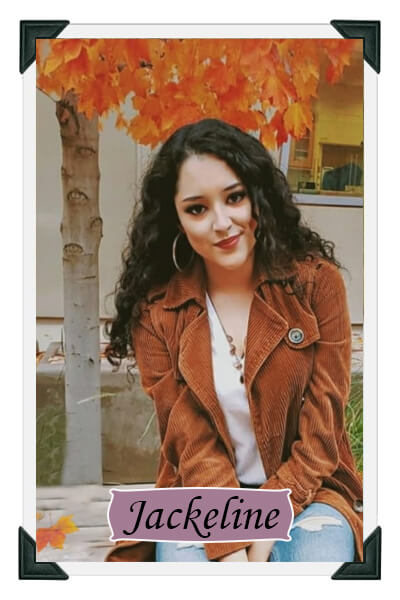 Jackeline
As a little girl, Jackeline always wanted to be a Disney princess! Her parents would always make sure she had the most magical dresses when she was little and she would happily act out her favorite princess scenes. Getting the opportunity to become good friends with Princess Jasmine and Snow White brought back so many wonderful memories from her childhood! Its a perfect reminder to her of how much she loves bringing characters to life and making people, especially little princesses and princes, happy! Jackeline loves to babysit, and volunteering at church and in classrooms, she's even studying child psychology so she's able to understand and bring happiness to little ones going through hard times. If everyone believed in happiness and magic like children do, the world would be a better place!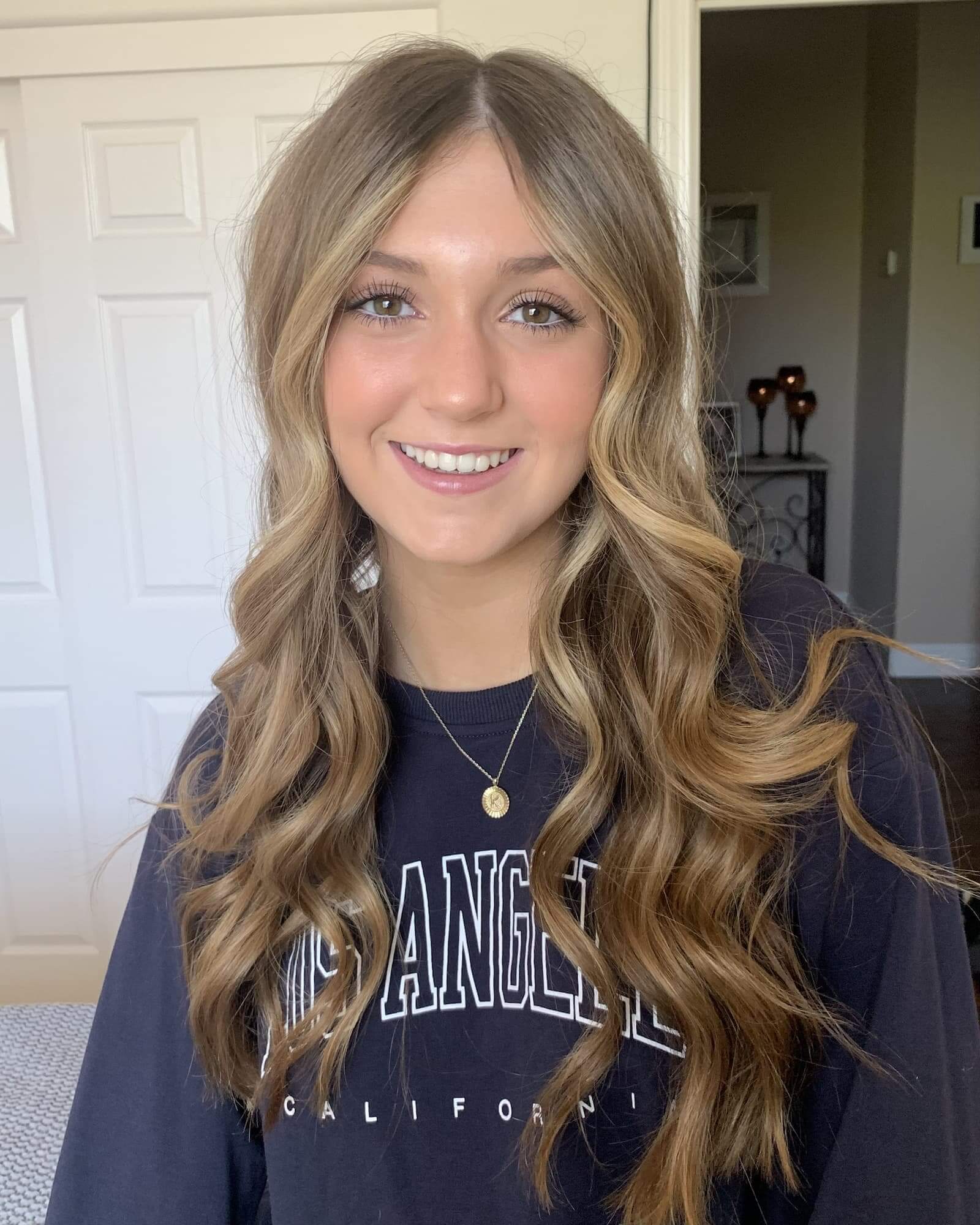 Kayla
Kayla has been involved in competitive dance for ten years! Talk about dancing through life! She loves to paint, draw and play tennis for fun! Kayla loves everything Disney and is so excited to bring all of the magic to little princes and princesses as well as all of their loved ones! She's super good friends with Princess Anna, and they've both got the same amount of overflowing joy and energy to share with everyone!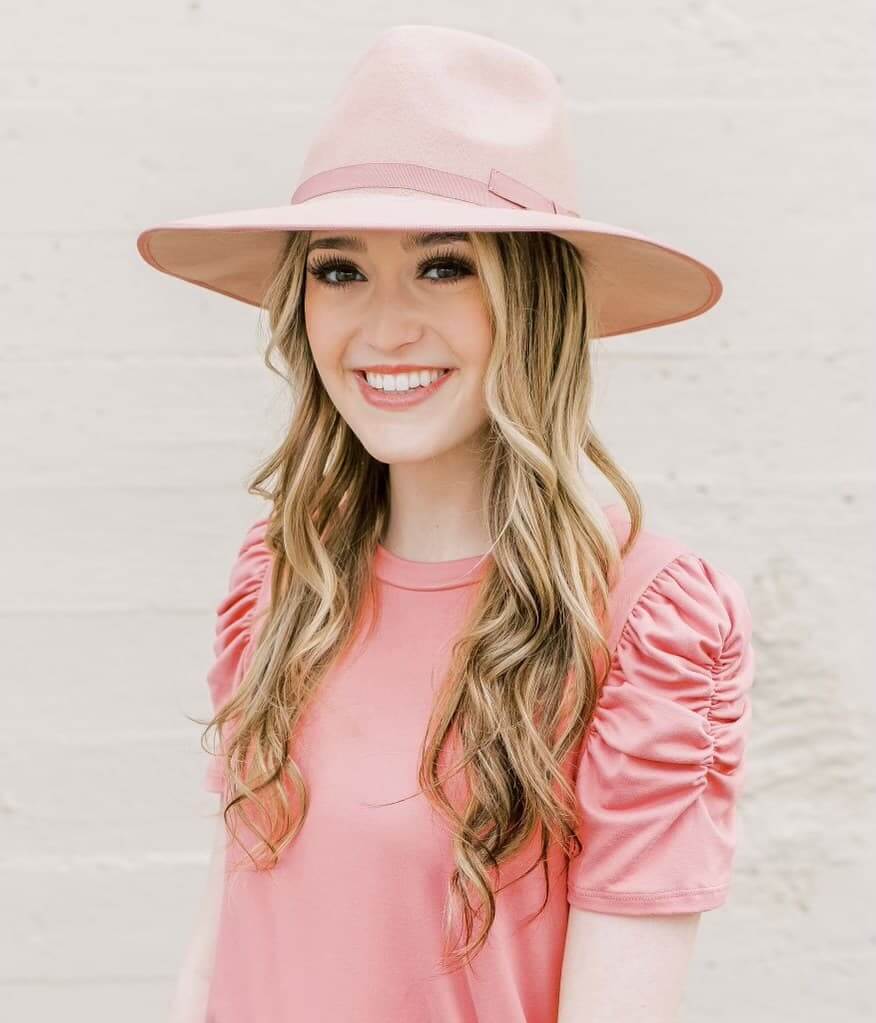 Kira
Kira is a junior in college and nis studying business and marketing management. She's been a dancer since she was three! She's also been involved in competitive Taekwondo since she was five! She models for a boutique in the Central Valley and loves spending time with her family and friends, playing tennis and, of course, loves everything Disney! Kira's done a little bit of everything, but, as a certain Pooh Bear once said, "Life is a journey to be experienced, not a problem to be solved." Kira has been a princess performer for six years and loves bringing a sparkle of magic and joy into little princes and princesses lives! A good friend of Kira's happens to be the magical Queen Elsa!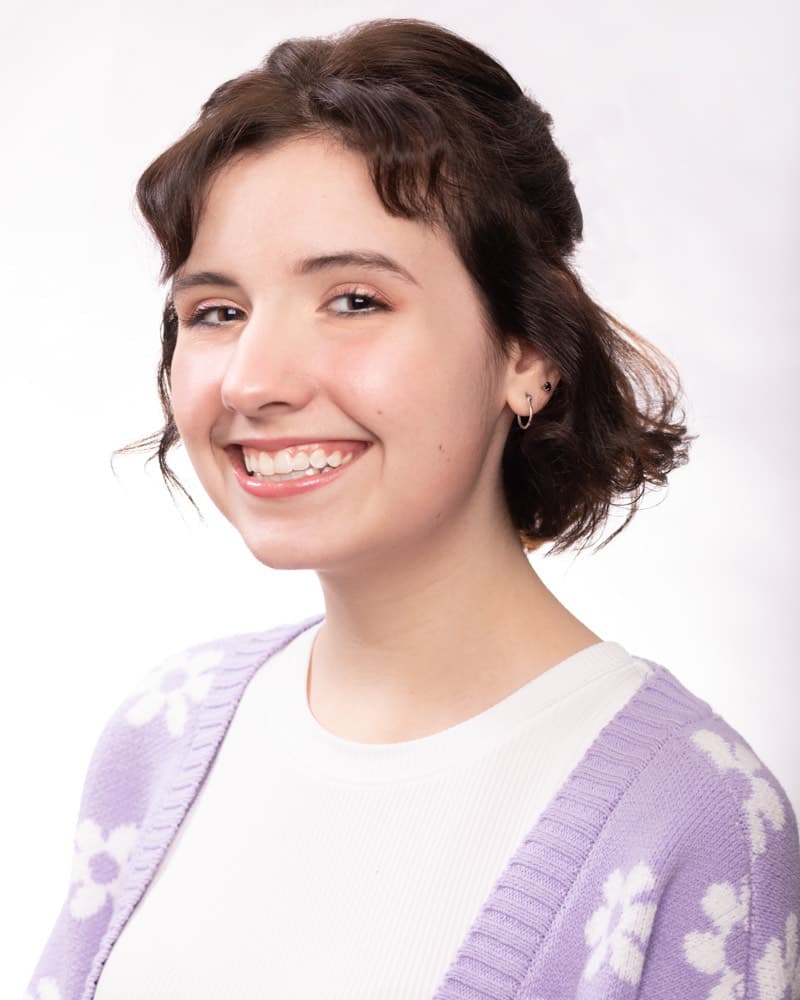 Lina
Lina is currently attending Fresno City College and is majoring in psychology! She's been a musical theater performer for the eight years and she's been teaching music theory for a year! She has extensive training in vocal performance, acting and dancing! She has a passion for bringing joy, magic, and music into the lives of little ones and its definitely where her heart is. Her dream is to become a pediatric neuropsychologist, while also being able to keep performing! As Walt Disney said, "First, think. Second, dream. Third, believe. And finally, dare." Lina loves all things Disney and is so excited to be bringing her friends Belle and Anna to life!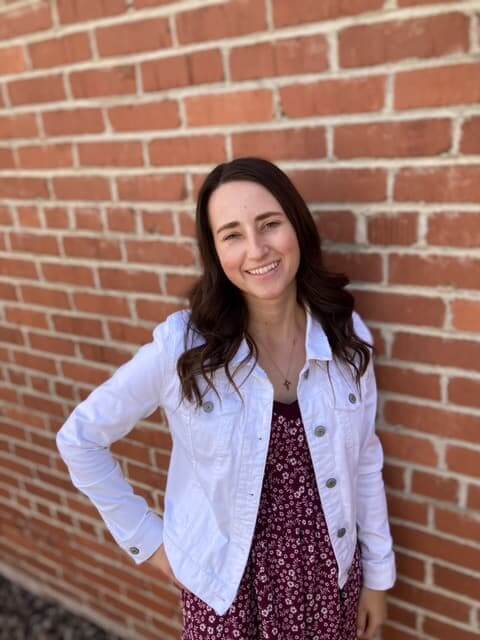 Mallory
Mallory is a graduated with a Bachelor's degree in Child Development. She's worked as a substitute teacher for daycare and afterschool programs and recently became a preschool teacher! She had a wonderful summer camp experience at YMCA Sequoia Lake Camp working with families! Mallory loves any available opportunity to work with little ones and takes pride in helping them grow! She believes that the Disney Princesses provide an unique opportunity to supply children with positive role models that they can see themselves in. She has wonderful memories of dressing up as her favorite princesses and thinking back to those happy times always makes her smile. It's her desire to give the little princes and princesses of today the same. She can't wait to put smiles on faces both young and old and fill their heads with dreams! After all, "If you can dream it, do it!" She's joyous to join our Mickey and Minnie team and also spend time with the beautiful Princess Belle!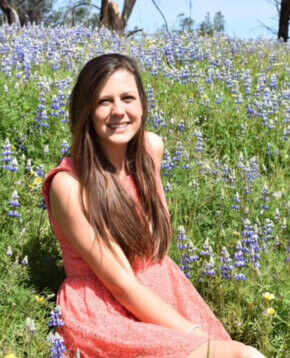 Marissa
Marissa is an elementary teacher in the Paso Robles School District! She absolutely loves working with little ones and helping them use their imagination and creativity. In her free time, she likes to babysit, tutor, surf, dance, play volleyball, and she even know how to use flamework to make glass sculptures! Growing up in the San Francisco Bay Area, Marissa was in many local theater Disney productions, and it was always her dream to be a Disney princess! She definitely agrees with Cinderella when she says, "If you keep on believing, the dream that you wish will come true!" She can't wait to teach little princes and princesses to believe in themselves and never give up on their dreams. Unwavering hope (and a little pixie dust) goes a long way! Marissa is very good friends with the hardworking Princess Cinderella!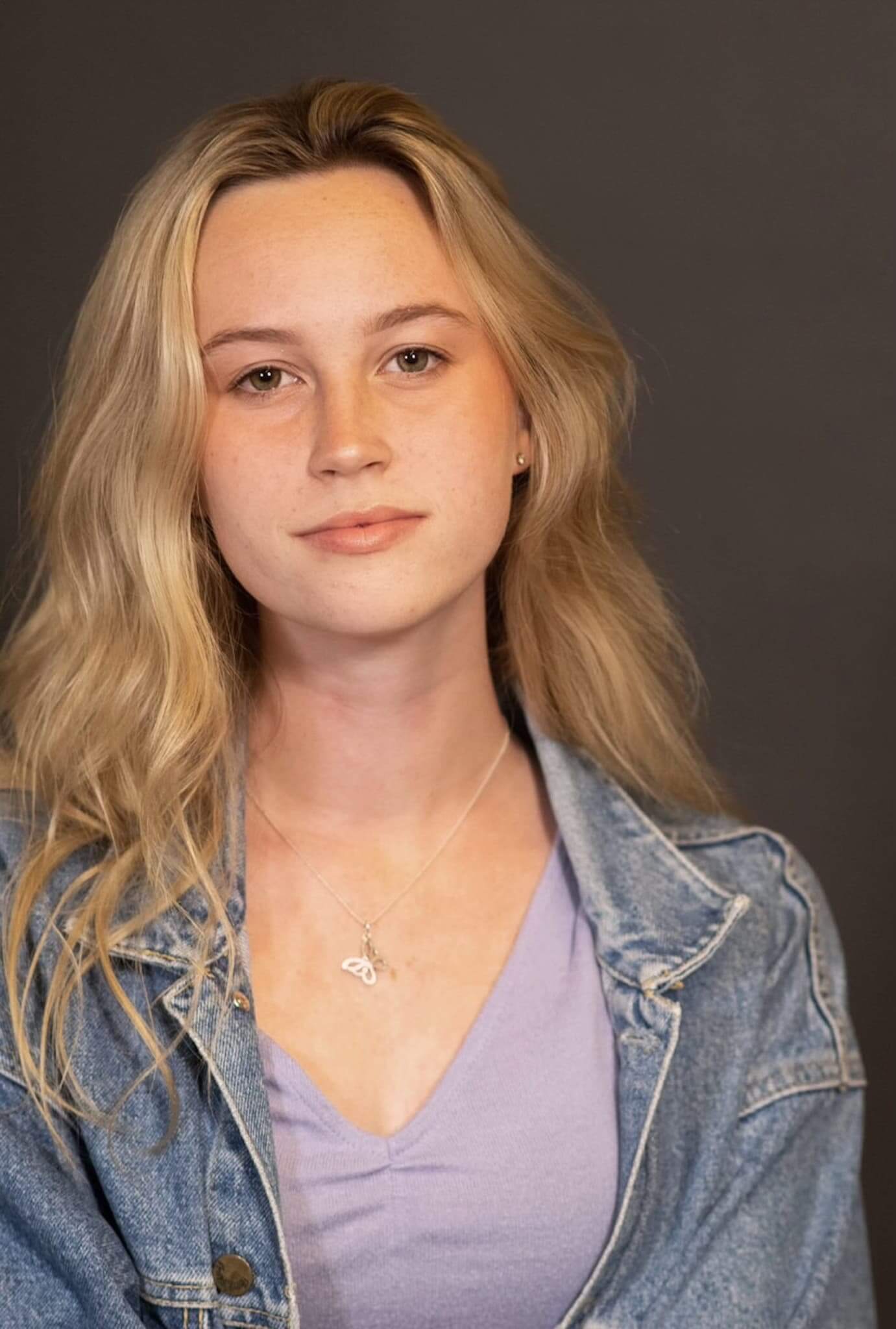 Maya
Maya is a Theater Arts major at Cal Poly. She has grown up performing, knowing ever since she was young that her dream was to be an actor. After all, "All our dreams come true, if we have the courage to pursue them," as Walt Disney said. Maya has experience in plays, musicals, short films, and commercials! She's also involved with Cal Poly's improv team, Smile and Nod. She's even worked with children as a camp counselor and leader! Maya is a lover of all things Disney, Marvel, Star Wars, and Harry Potter. She aspires to make a positive impact on everyone she meets!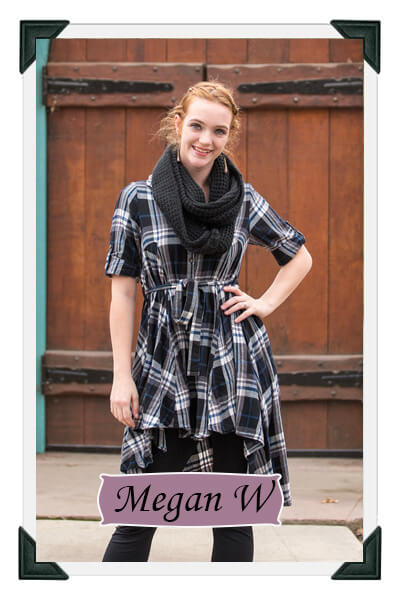 Megan
Megan is a lover of all that imagination creates, whether it be drawing, reading or writing, and, of course, a great lover of all things Disney. Megan is a professional cosplayer and loves to make and design her own clothes and costumes! She's been a princess performer since 2019 and pours herself wholeheartedly into each adventure she approaches. After all, as the Cheshire Cat once said, "Each adventure requires a first step." With a love to see young kids happy, she has learned that no one is unimportant and, above all, be kind, show love, and laugh hard! Some friends of Megan's happen to be the brave Princess Merida, and the creative Princess Rapunzel!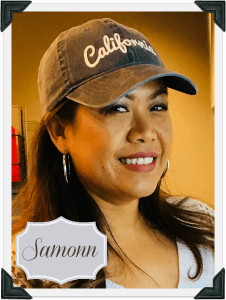 Samonn
Samonn has been a registered nurse for over 11 years, serving local hospitals and she's also a case manager with a managed Health Care Organization. She has a wonderful passion to help others and she loves to bring smiles to the faces of her patients. Samonn loves to spend her weekends with her family and friends at the lake, or hiking, or even grabbing ice cream at the local ice cream parlor! Talk about a fun time! Some of Samonn's characters are the bold Native Princess Pocahontas and also the Polynesian Island Voyager Moana!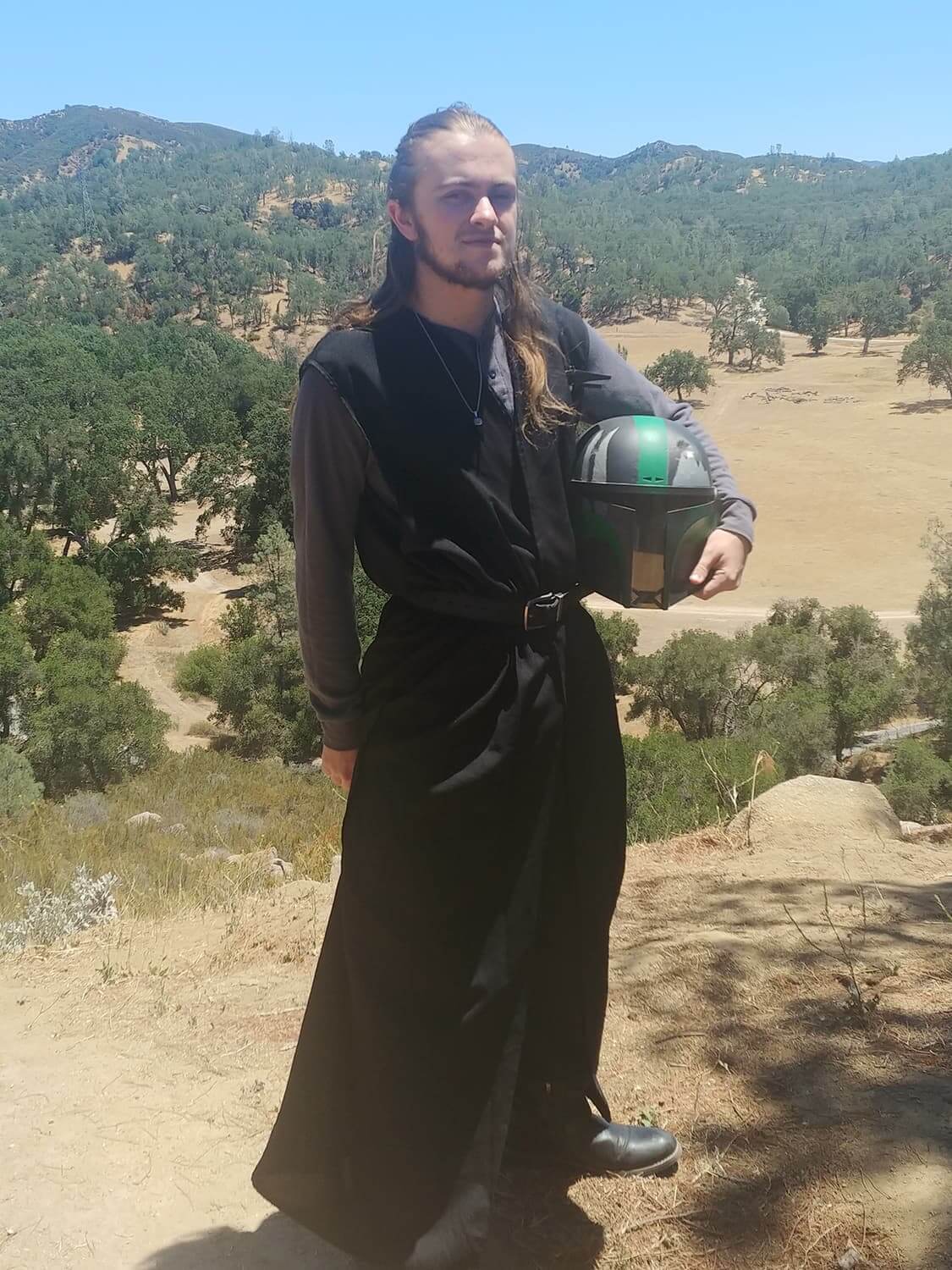 Sage (New)
Sage has been acting for the Atascadero Haunt for 5 years. Before the haunt, he took acting classes during high school making it to advanced theater. He is very creative, and loves making his own costumes and acting. Whether it be in person or voice acting, he enjoys what he does and always tries to make a good work environment for him and his fellow actors. Sage tends to be very persistent when it comes down to what he loves to do, and tries his very best to make every moment amazing.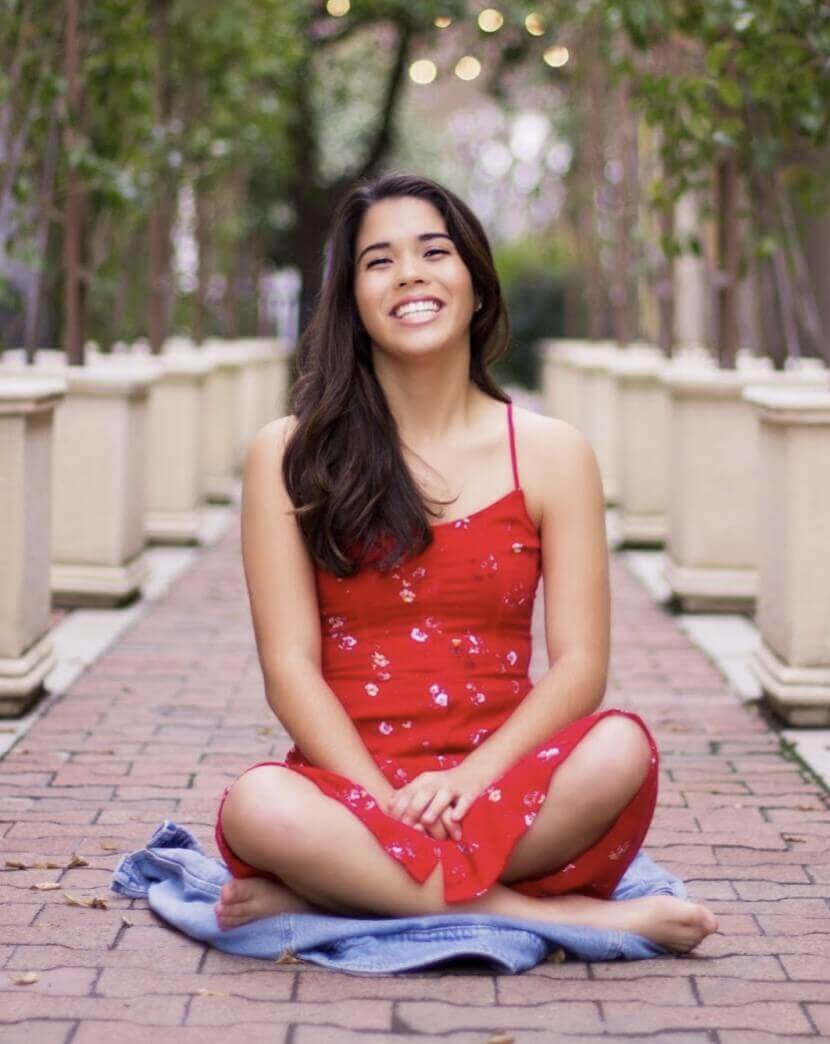 Tori
Tori graduated from Biola University with a Bachelors in Music, Music Education and a minor in Biblical Studies. Tori's love for performance has allowed her to perform with several world class organizations and all over California, the Midwest states, and also Hawaii! Before moving back to the Central Valley, Tori performed with Disneyland in Anaheim and was close friends with Mickey Mouse, Minnie Mouse, and more. She is so sooo excited and thankful to be a part of the AWYHM team and looks forward to keeping the joy of magic alive!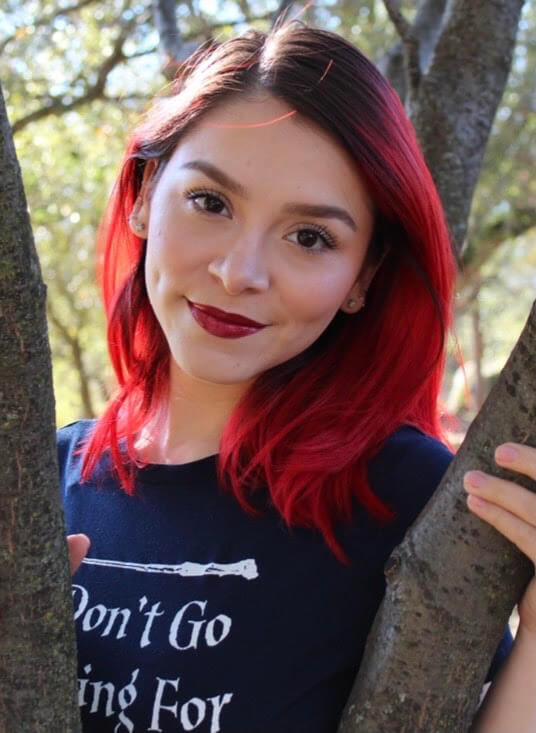 Zoey
Zoey is currently a student at Fresno State University and is a Music Education major. She has experience in opera, drama, jazz, and vocal performance. She is a huge Disney and Marvel nerd, and she really enjoys watching movies and reading books! Every little girl wants to be a Princess when they grow up and working for A Wish Your Heart Makes gives her that opportunity! She loves to bring smiles and laughter to everyone, so there are no sad faces while Zoey's around! She has a dog named Sinatra who is her Disney Princess companion, but he also goes by Stinky! Zoey also likes to dress up as superheroes and save the world from having a bad day! She's ready to make your wishes come true!