Auditions
We are recruiting for our Team!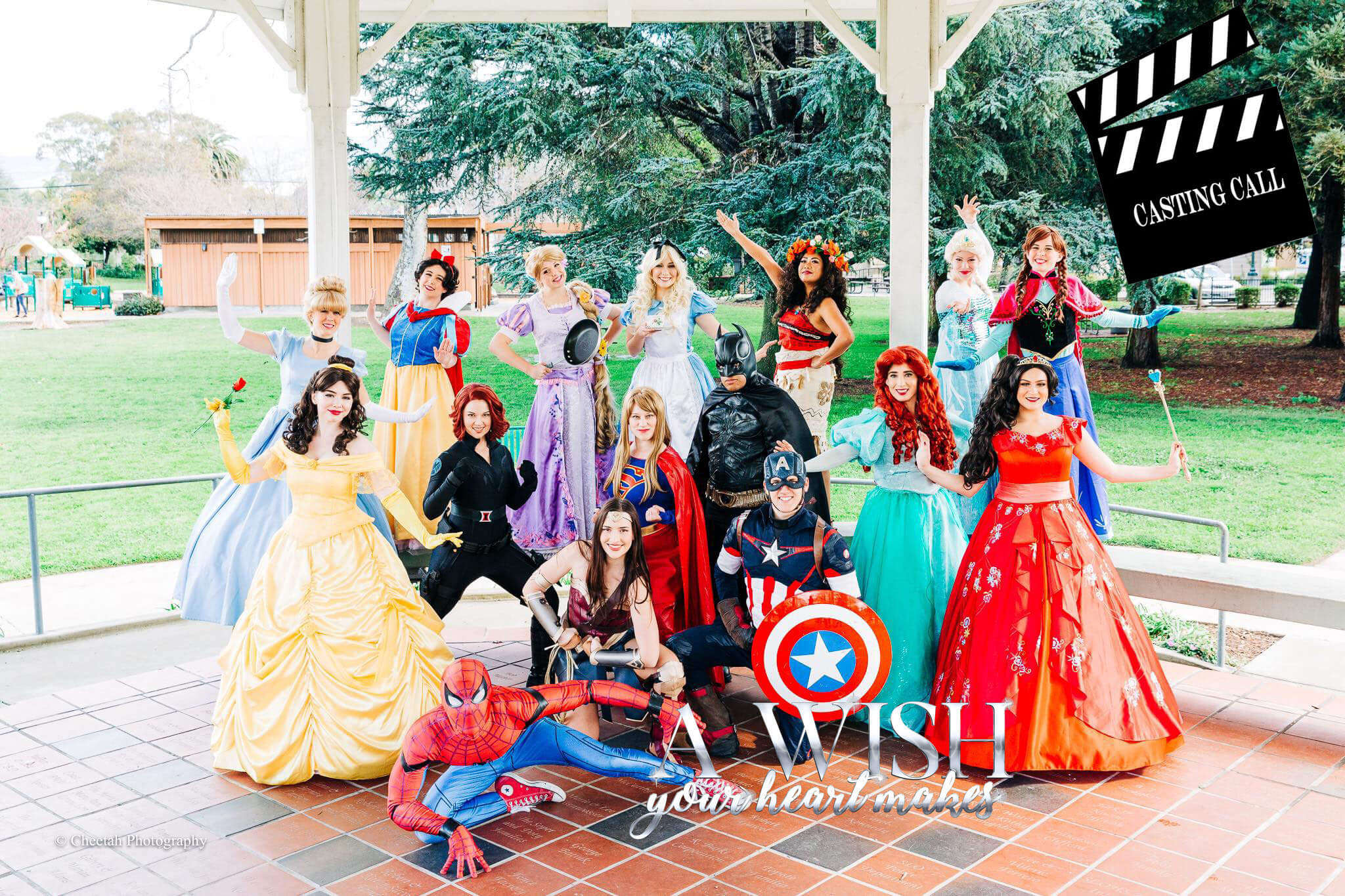 Do you see yourself as one or more of these characters?
A job with A Wish Your Heart Makes might be for you!
We are a growing, Award-Winning Children's Entertainment Company with locations in both the heart of California's Central Coast and Central Valley! We are the 1st Princess Company in CA's Valley, beginning in 2007. We offer 70 + Characters and hold 25-30 events each month, with performers from all walks of life!
Currently, we are searching for performers to play believable Fairytale and Super Hero Characters in the Central Valley, preferably within 40 miles of Visalia AND Central Coast. We are especially in need of young men who can play Super Hero and Star Wars Characters, with athletic builds, between the height 5'10" – 6'2″. Young women are also welcome to apply for our many characters. To make starting the job easier, we request women have a dress size between 2-6, to be able to fit our costumes.
This is part-time work, mostly during weekends with each job lasting an average of 1-2 hours. Theater and vocal experience is not required, but is a major plus!
Starting pay: $35 per hour plus tips. Travel compensation, costumes, and training provided.  (When fully trained and experienced, can make $65-70 per hour!)
Applicants Must :
Have a strong Work Ethic, and great Time Management
Be between the ages of 18-30
Have lots of Energy and be Joyful with Children
Watch these videos to see our performers in action: