Snow White's Party Game Pick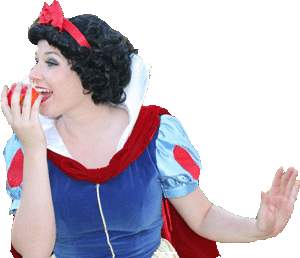 …Mirror Mirror on the wall whats the best party game of them all?
We think it's the true classic "Bobbing for Apples"
It's certainly Snow White's Party Pick!
Things You'll Need:
Barrel or large bin filled with water
10 lbs of Apples
Towels
Prizes
How to play
Select two players and kindly ask them to place their hands behind their backs and kneel next to the barrel.
Once everyone is in position, shout "Go," and players will "bob" their heads in the barrel at an attempt to  grab an apple with their teeth, The first to bring an apple up wins!
Provide towels for all players and let the winner choose their prize!
For more magic follow us on Facebook! Click the "LIKE" button below and like our fan page!