"Super" fun in Santa Maria
Attendees at the Santa Maria Autumn Arts Festival had an "extra super", special time when they were visited by Superman and Supergirl on October 1st!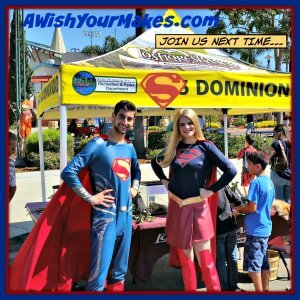 The Superhero cousins flew into Santa Maria to enjoy the lovely weather and check out all of the fabulous artistic talent! The kids section was a blast and the Superheroes admired the hero masks the children made and even tried their hands at making balloon animals! What an incredibly fun day spent celebrating the Autumn season and the arts on the Central Coast!