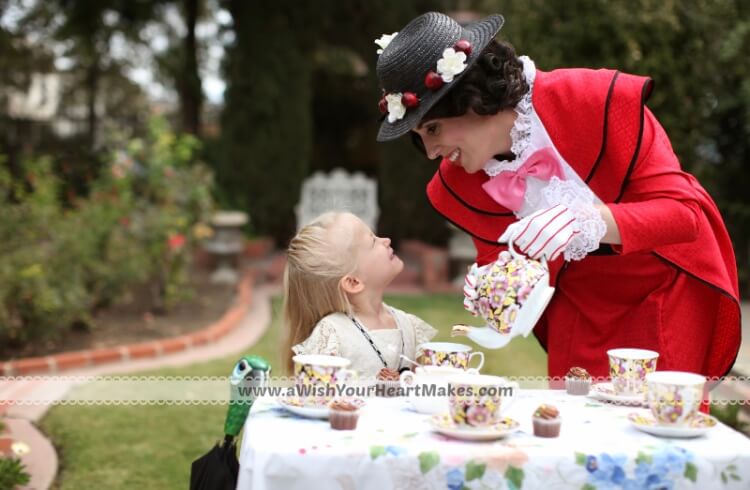 5 Tips On How We Make a Tea Party a Magical Time
A tea party brings a unique touch to every party and provides a fun activity that your child will never forget.

All characters will teach proper tea etiquette at the party including  the polite way to drink tea and eat at a table. These are lessons that will carry on with the children even after the celebration.

We provide a beautiful china tea set. We want the tea party to be an authentic experience for your child! They will feel like a "big girl" getting to use nice cups and saucers!  

The tea party is a great way to get to have personal conversation with the princess or character. Conversation at the table is a wonderful experience to have and you really get to know the princess!

The tea party goes above and beyond to make a magical experience for the Birthday Girl. Not only will you have an enthusiastic character, but you will have an activity that ties the bow on having your child's hero at their Birthday.