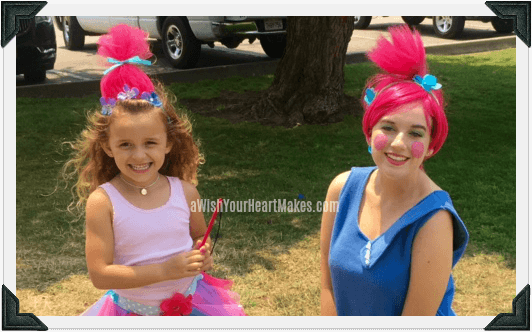 Having a our quirky troll at party will be something you will never forget! Celebration begins with a big group hug! Trolls Love to Sing and Dance and Hug!
Sing and Dance to your favorite Troll Tunes wearing our glitter goggles. Trolls just being silly and your child can join in with the silliness we love with the glitter goggles. They will feel like a troll princess too!
Makes new friends while we play "Troll Tag". The best part of Birthday Parties can be bringing friendships closer and showing off your true colors. "Troll Tag" is a wonderful way to get the giggles out.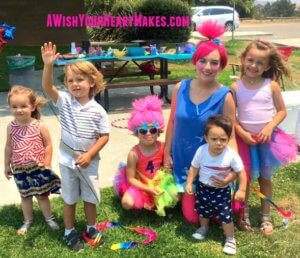 Our Pink Carpet Coronation is magical with a confetti popper and a Poppy Parade! Watch your child get coronated just like our princess troll once did!
This party also comes with Troll coloring pages and glitter markers. Want to be transformed by a Troll? We have glitter face painting! We also will provide you with Troll headbands and ribbon wands.
To make your party extra special here are some pinterest suggestions for decorations. With these decorations and our Troll, your party will be above and beyond.