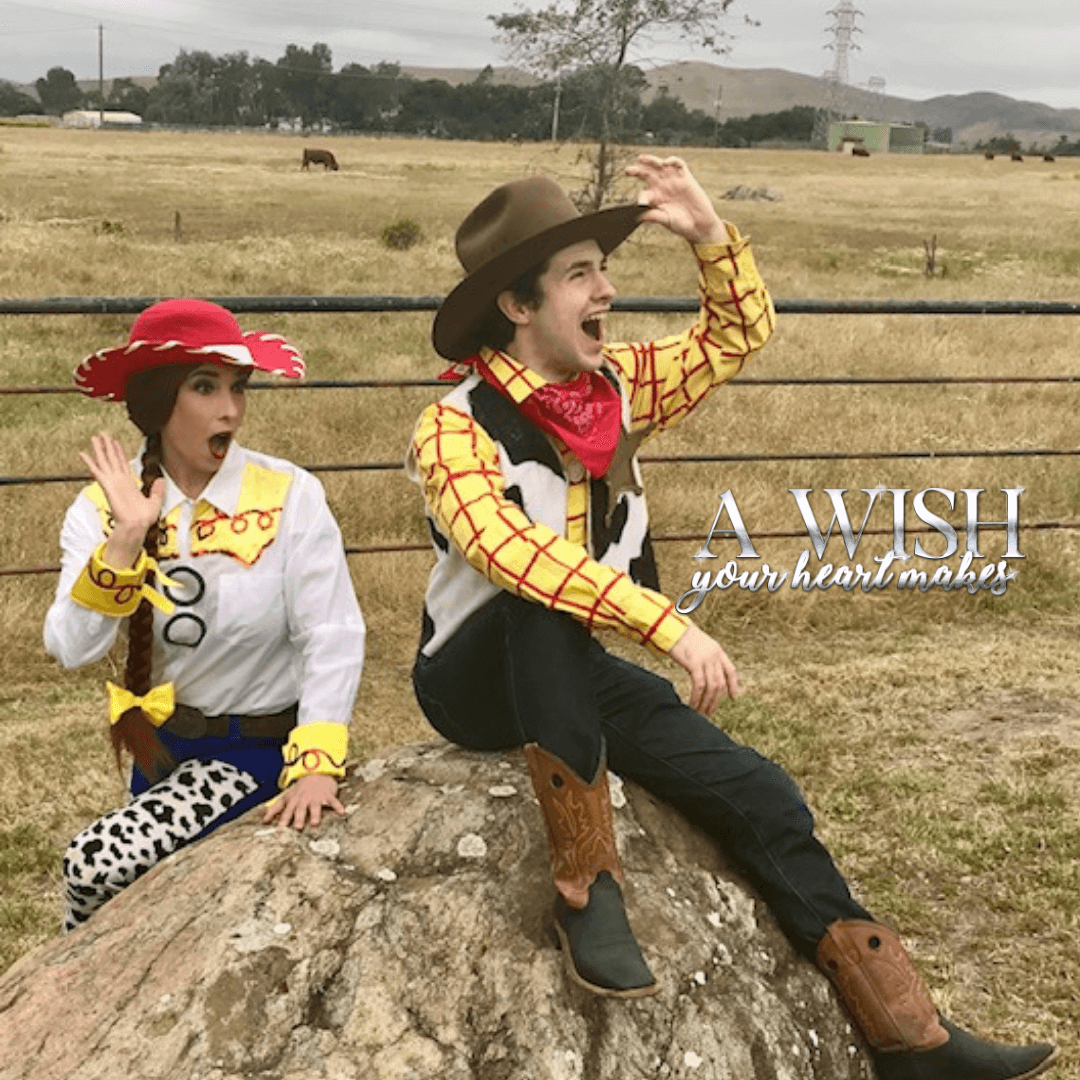 5 Reasons why our Cowboy and Cowgirl will WOW your Party!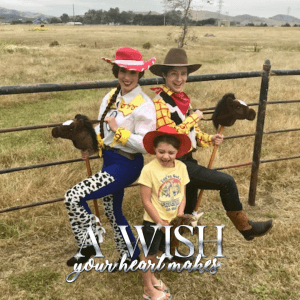 Our Cowgirl and Cowboy are great friends to have at your birthday party. They bring spunk and grit and will be your child's best friend.

Yodelayheehoo!!…. Our Cowgirl loves to sing and she wants to be there singin' Happy Birthday to your little one on their special day. She also will have lessons on how to yodel!

Our Cowboy and Cowgirl understand the importance of friendship and teach valuable lessons to all that attend the hoedown that you are throwing.  

Yeeeehaww! Our Cowboy and Cowgirl love running fun games to get the jitters and critters out. Run like the wind with these ones!

With the Cowgirl and Cowboy, no child (or toy!) is left behind. Having these fun characters at your party will not only be a hoot and hollerin' time but each child will feel special, especially the Birthday boy or girl!
Why Settle for Less, Reach for the SKY with A Wish Your Heart Makes