3 Reasons to Choose A Wish Your Heart Makes for Your Next Party or Event
Why choose A Wish Your Heart Makes for your next party or event?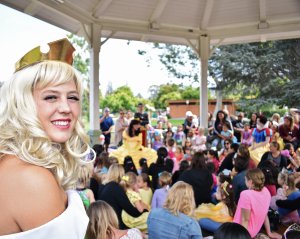 #1 – We make it easy for you!
It's as easy as picking up the phone to connect with one of our trained team members to entertain at your child's next party. We know that with a huge selection of characters and options available, the value of working together with us and our expertise of designing children's parties, takes away all the guesswork and overwhelm of putting it together yourself.
#2 – We can create your custom Princess party, Star Wars party or Superhero party with the largest selection of characters!
You are not limited to one style of party. We have THE largest selection of authentic princesses, superheroes, Star Wars characters and more to make your party stand out from any other. Being the longest standing local company, with 11 years of successful experience, our cast members have high-quality costumes, story telling, singing and adventure skills to bring a believable character to you that your child will never forget.
#3 – You can count on us!
We are the "Happiest Business on Earth" and we've developed a track record of excellence that you can count on. This means you can have peace of mind knowing that we will provide the child's entertainment that we've promised and the expertise to create an unforgettable experience! We have a team of characters ready to help you make your party great!
Contact us today for any questions or to book us for your next event!