Check out the December 2015 issue of Enjoy Magazine: South Valley Living, featuring A Wish Your Heart Makes!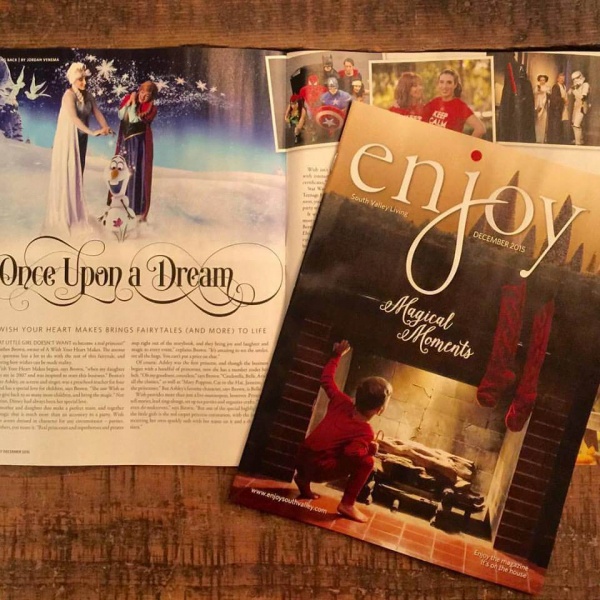 ~~~~~~~~~~~~~~~~~~
A Wish Your Heart Makes was honored to to receive
" The SBDC Family Owned Business Award"
in 2010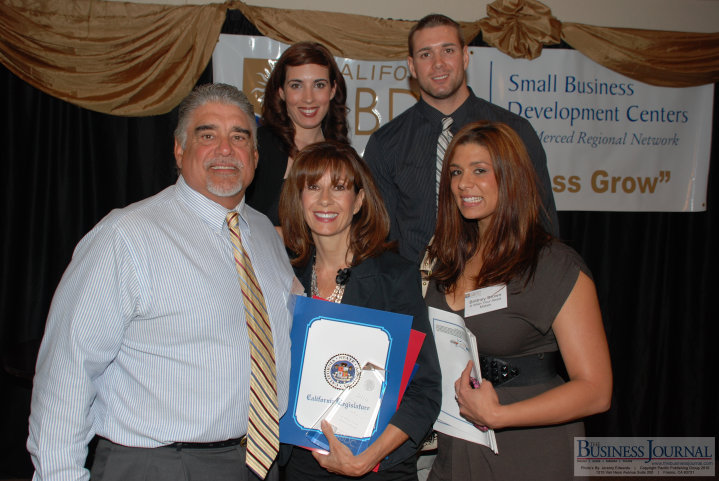 The Browns                                                                                            Ashley – Zack                                            Steve – Kathee – Brittney
AWYHM was chosen out of 15 counties in the area from Stockton to Bakersfield to the Central Coast!
"Creating a Field of Dreams for Your Child" is the mission of A Wish Your Heart Makes. Founded in 2007, this mother-daughter duo started their unique home-based children's entertainment and party business. Since inception they have grown annually at a 25% rate with family a of 20 plus independent contractors. Congratulations on this award.

-Gil Jaramillo
CVBI-SBDC Visalia Office

A Wish Your Heart Makes is proud to display the California State Senate Recognition awarded by Roy Ashburn, California Legislature Assembly Recognition awarded by Connie Conway, and Congressional recognition by Congress Members, Jim Costa and Devin Nunes.