"Miss Brown" Puppet Shows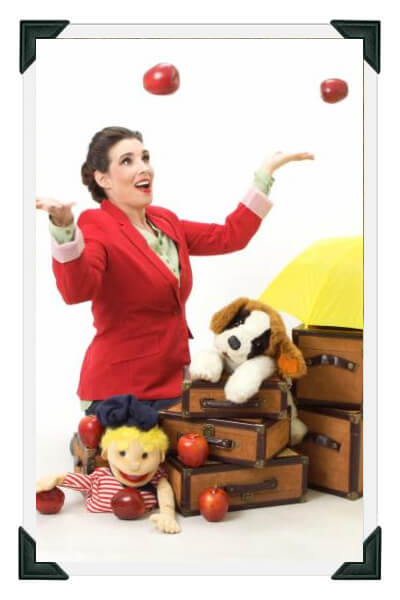 One Hour Musical Puppet Show
Includes: Song, Dance, and Face Painting
Children will sing, dance, and clap their little hands along with Children's Recording Artist Ashley Brown, as she brings to life beloved characters with classic songs from her album!
Timeless songs like "B-I-N-G-O", "Eensy Weensy Spider" and "If You're Happy and You Know it" are sure to create giddy giggles for little ones and bring joy to all!
Miss Brown is available for School and Library events, as well as private events and Birthday Parties!
*Ask about adding a personalized autographed
keepsake album to your private event!
Also available for select dates exclusive album signings and fundraiser events!
I Love My Friends
Puppet Show
Have you ever had a bad day where you feel sad, mad or you're surrounded by people, yet still feel alone? Children have these same feelings. Instead of reacting, we teach children how to respond to each situation, understand they are only in control of their behavior, not others.
We teach them how to be a friend, never be a bully, and to love themselves for who they are.
We provide music therapy that will be a lasting jingle in their head throughout their day, in school, and in everyday life.
Yummy for the Tummy!
Puppet Show
Nutritional "Yummy for the Tummy" Musical Puppet Show has been entertaining Elementary Schools, Daycares, Libraries, and Whole Foods Market customers since 2009.
"Chef Brown," with her love of music, and "Pita the Sandwich," bring a message of healthy eating to children ages 4-7. Chef Brown shares a message of improving eating habits, kid-friendly snacks, and many other tasty ideas.
We would love to entertain and educate the little listeners in your world.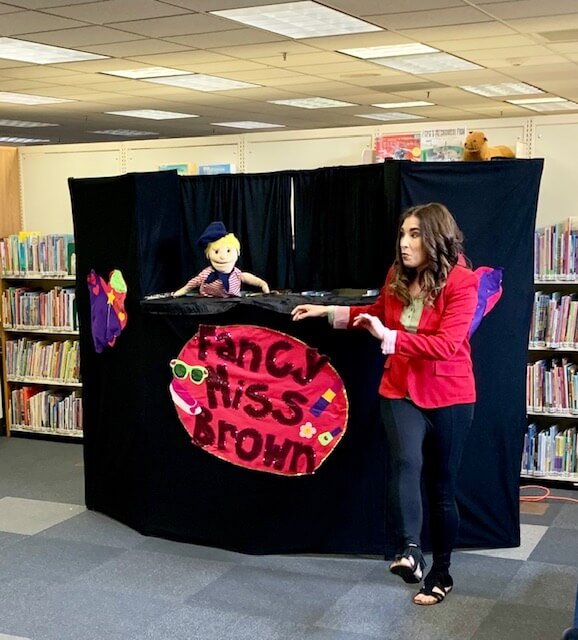 Do you have fond memories of Mister Rogers and his kind messages?
Then you will LOVE Miss Brown's Musical Puppet Show!
Preschoolers and Parents alike will enjoy her messages of Friendship, Manners, and Patriotism.
Come be Friends with Miss Brown!