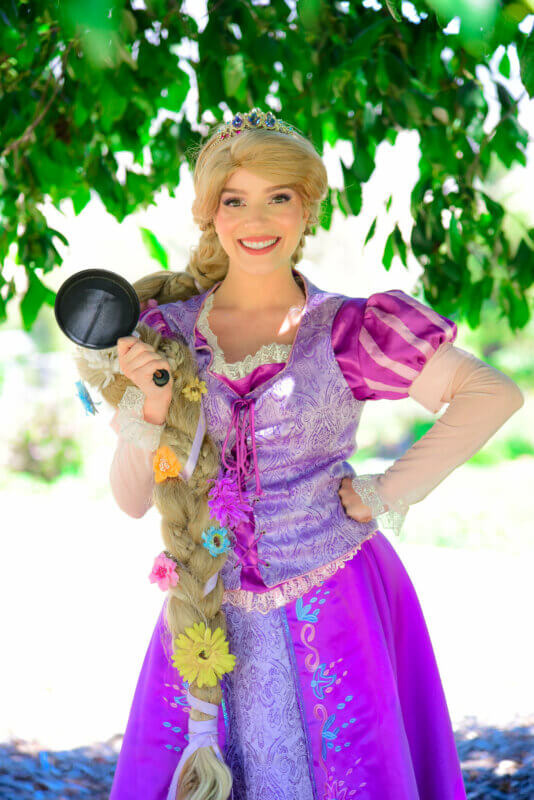 A Brothers Grimm's fairytale, written in 1812, tells the story of a young maiden with her amazingly long magical locks named Rapunzel. This charming tale includes a handsome prince who rescues her from the tallest tower in the land.
Refer to our Princess Birthday Party Pricing Page to see additional information.
Book the Best Experience Ever!