✨We have a special treat for YOU!✨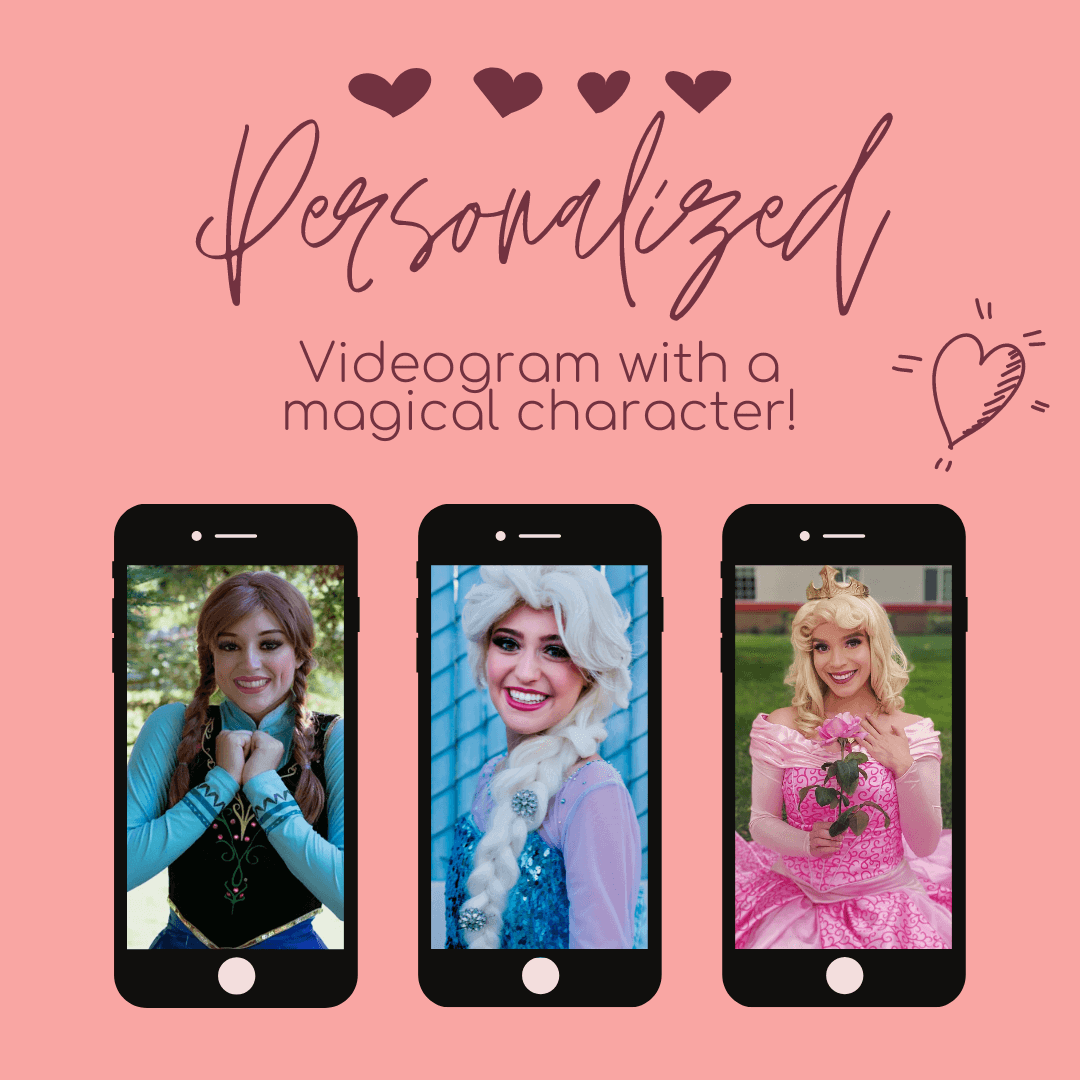 Send a personalized Valentine's Day greeting.
For only $25 you can have a magical character send a 1-2 minute long video for your child, niece, nephew, grandchild, friend or other loved ones! Add fun details to ensure a big smile. Here's an example:
"Hi Ashley! Your Auntie asked me if I could send you a quick video to say Happy Valentine's Day! …I hope you have a beautiful day! Oh, and say hello to your dog Buddy for me!"
+$5 to add an extra child to the same video 🙂
Must order by 2/8 to arrive for Valentine's Day!
Videos will be sent from the performers in these photos:

Pay with PayPal! If you were not taken to PayPal when you hit "send", please head over to PayPal to submit your payment & finalize your purchase. Please put your name and the child's name in the "Notes" section so we can match your payment to your information.