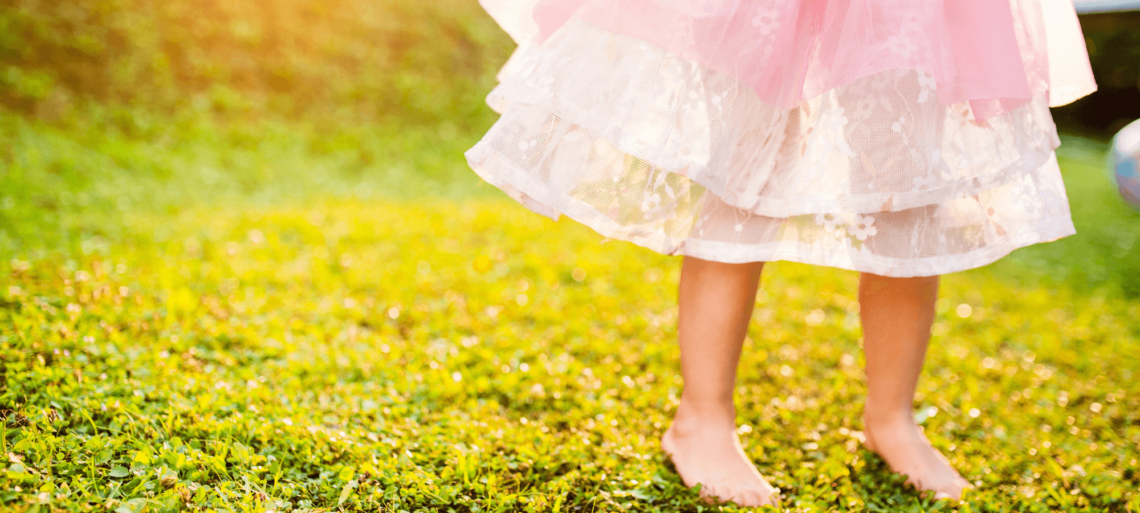 A Heartfelt Celebration of Dedication: Valley Children's Summer Carnival
BLESSED and BEYOND – these two words beautifully encapsulate the enchanting day that unfolded when the helicopter touched down at Valley Children's Hospital in Madera. From the moment it landed, this day became a treasure trove of laughter, love, and pure magic. Valley Children's Hospital staff, providers, volunteers, and their families recently came together for a heartwarming celebration. At the inaugural Valley Children's Summer Carnival, the spotlight shone on those who tirelessly dedicate themselves to their mission of delivering top-notch healthcare services to the children of Central California, 24/7, 365 days a year.
This exceptional event was conceived as a gesture of deep appreciation. It was an opportunity to recognize and honor the remarkable individuals who work relentlessly to ensure the health and well-being of our region's children. Their unwavering commitment is the bedrock upon which their mission stands, and we are immensely grateful for all that they do. 👏
It was a day that felt straight out of a storybook, an escape to Neverland where dreams take flight and troubles fade away. For those who gathered, it would be a day etched into their hearts, cherished forever.
Among the many stars of the day were our performers, stepping into the roles of beloved storybook characters. Their dedication to bringing smiles to children's faces made this event truly magical. With the stroke of a brush, face painters transformed young ones into fantastical creatures, while balloon artists weaved whimsical creations that seemed to defy gravity.
Throughout the five-hour carnival event, over 5,000 attendees basked in the radiance of "A Million Dreams." Laughter echoed, love flowed, and magic danced in the air. It was a day where worries melted away, replaced by hope, happiness, and the sheer delight of being a child.
For our performers, it was an honor beyond words to be part of this remarkable day. The opportunity to share in the joy and resilience of these incredible children and families was a privilege they will forever cherish. It was a reminder that sometimes, amidst the chaos of life, we can find profound beauty in the simplest of moments.
"I absolutely LOVED being part of this event! Seeing such sweet, smiling faces always makes my day. There were so many princes and princesses that attended and it was just a joyful day full of pure magic! ✨💗" – Kira, AKA Rapunzel
"The Valley Children's Carnival event was such an amazing experience! When the kids recognized me as Pocahontas, my heart lit up with joy. My favorite part of the day was meeting many different kids and their families. The best moment of the day for me was when this little girl ran up to me, gave me the biggest hug and said "Pocahontas, you are my favorite!" I absolutely wanted to tear up and that moment truly humbled me. Overall, I felt completely overjoyed the entire time I was there. I hope the event made others happy as well." – Taylor, AKA Pocahontas
"My experience for the Valley Children's event was absolutely wonderful! It was a joy seeing the children's faces light up when they see their favorite disney characters! I was Sleeping Beauty, and my favorite part was when a little girl named Aurora ran to me and we met halfway with the biggest hug. It was the sweetest thing! The entirety of the event I was very joyful and happy to be apart of such a lovely experience. " – Meghan, AKA Aurora/Sleeping Beauty 
The Valley Children's Summer Carnival was a momentous occasion, and it served as a heartfelt tribute to those who make a difference in the lives of our children, day in and day out. 🌟❤️✨
Our Super Heroes met the REAL SUPER HEROES – the children and medical staff inside the hospital. It was epic! A group of A Wish Your Heart Makes performers volunteered their time to visit the hospital and spread some joy at Valley Children's a few days later. It was magical!