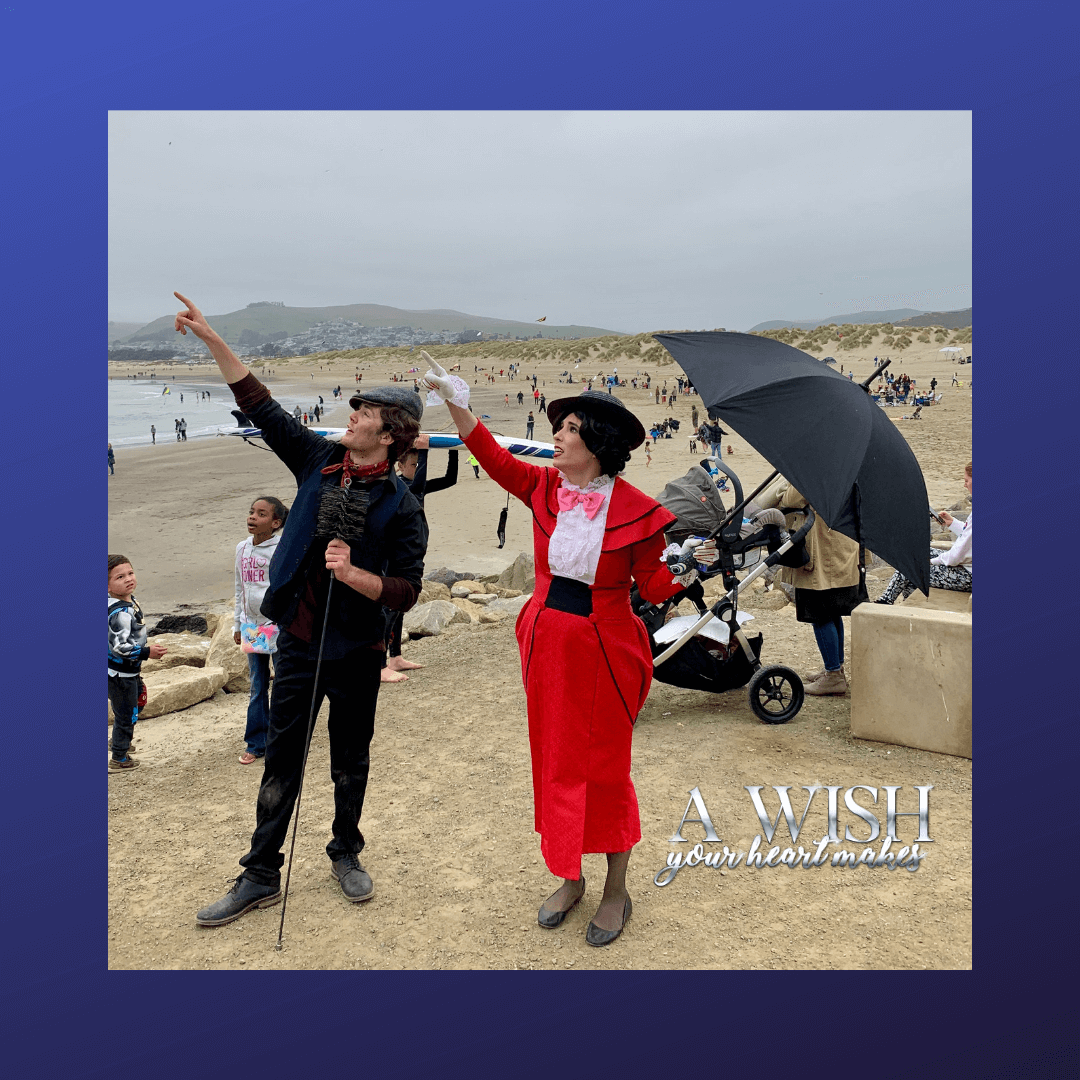 Last weekend, A Wish Your Heart Makes attended the Morro Bay Kite Festival! The Mission of Morro Bay Kite Festival is to, "Bring all individuals, families, and all generations together in a safe, relaxing and fun environment to learn and participate in the art of kite flying" This attitude and goal is something that A Wish Your Heart Makes celebrates and we were thrilled to attend! A highlight was watching our Magical Nanny and friend dance with the children and watch the kites. Their favorite thing to do is go fly a kite and send it soaring!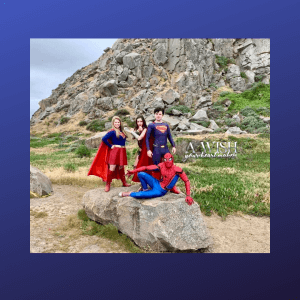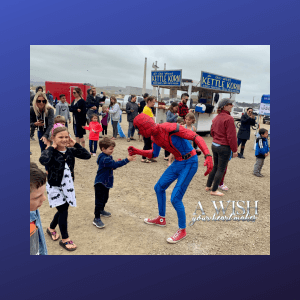 Our Heros had a super time interacting with all the young heros at the festival. One of our heros said that they found it so special spending time with the children because they looked up to him but in the same way he was looking up to them for being so strong!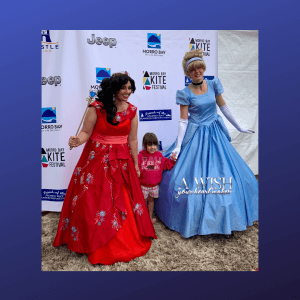 The princesses also had a magical time being in Morro Bay. They loved seeing faces light up with joy when watching the kites fly through the air. They looked as if they were filled with magic!
This event had over 7,000 people at the event and our heroes and princesses wished they could spend time with every single one! Something special about A Wish Your Heart Makes is that every character loves to really get to know each child. Every person is special and beautiful in their own way and A Wish Your Heart Makes recognizes that and we continue to inspire young dreamers.