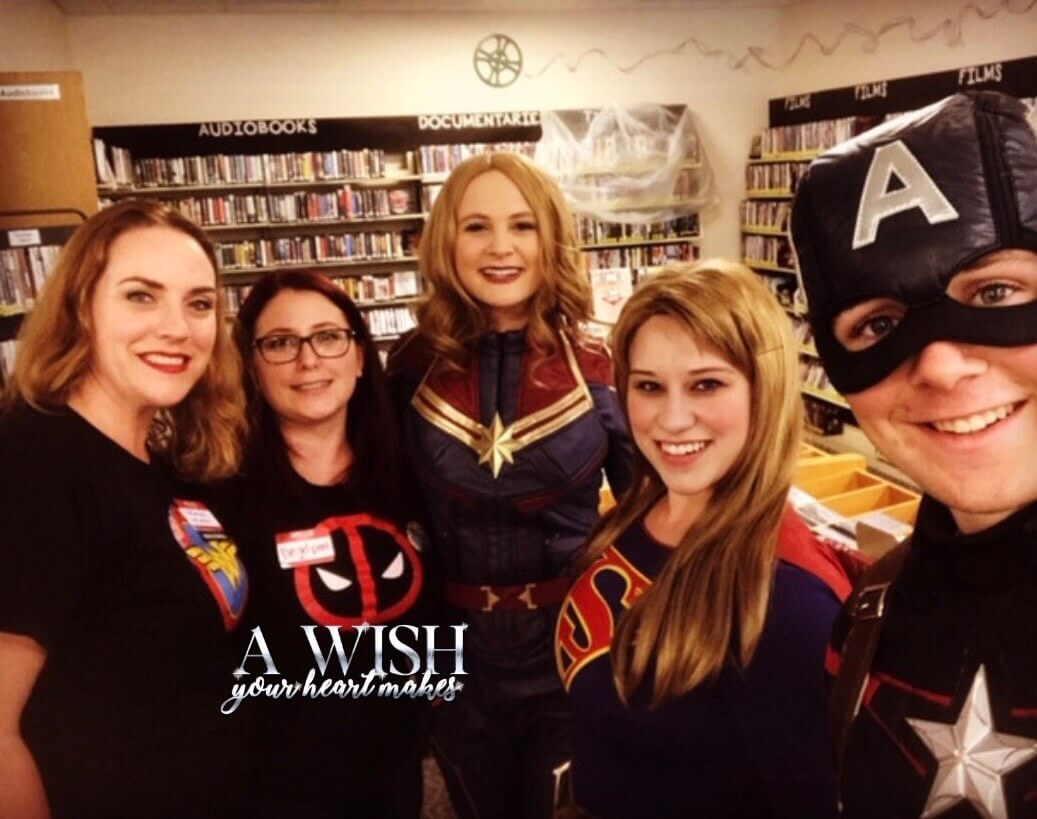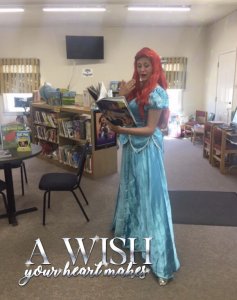 A Wish Your Heart Makes take pride in being involved in the communities of the Central Coast and the Central Valley.  Recently our characters went on a Library Tour! We had various characters visit local libraries to spend time with the children there and to encourage more frequent visits to the library. 
When our Princesses visited, they would sing songs and tell stories with the guests. Our Little Mermaid encourages questioning the world you know and wants everyone to learn how to explore! For children, sometimes the best way to explore and learn is through books! That is how the Little Mermaid learned when she was Under the Sea.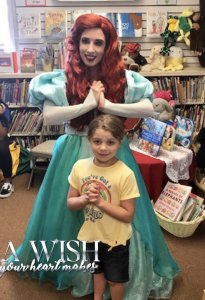 Our Snow Queen and Sister had so much fun giggling with all the children and sharing secrets. Our Queen knows the importance of reading because she had so much free time when she was hiding away in her castle. Now that the sisters are reunited, they enjoy sharing stories together and encourage the young ones to share stories and memories with each other.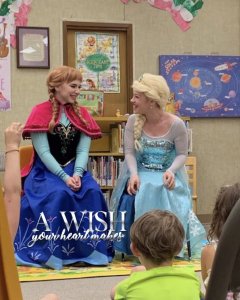 Snow White was swept away with the joy and love from all the children at the Library. Snow White values kindness and hope and she saw that in all the children's smiling faces during her visit.She was so impressed as the Library even had a painting of her to welcome her arrival! She felt the Royal Treatment for sure!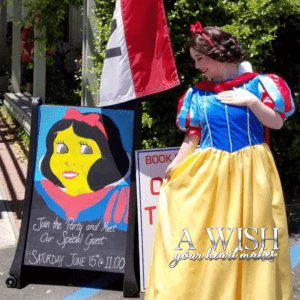 Lastly, our heroes had a super time meeting "heroes" during their tour! They had tests of strength and endurance for the young heroes and each child was eager to participate. After the fun activities, our heros winded down by reading their origin stories to the children. It was so awesome for them to see the kids full of energy but they also had the patience to read books!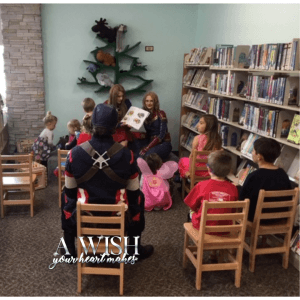 Overall, Our Library Tour was a Smashing Success. We love spending time with others encouraging them to see what their local community has to offer! Thank you to all the Libraries that had us, we had the most wonderful time!