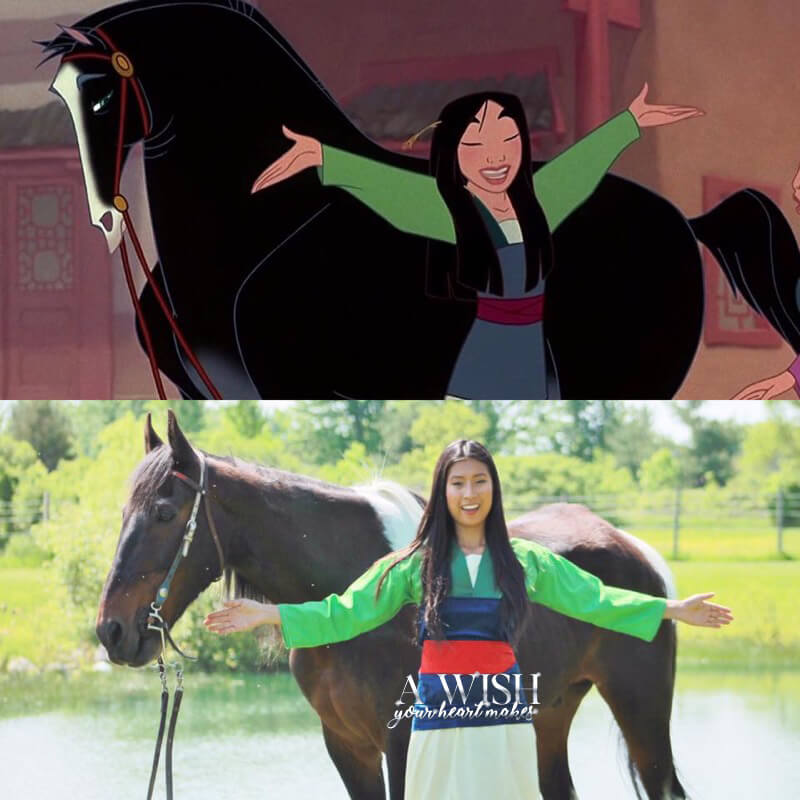 DID YOU KNOW that the Live-action Mulan movie is coming out March 27?? A Wish Your Heart Makes is so excited!
Our very own Chinese Warrior/Princess would LOVE to come celebrate with your brave little ones!
This Princess Party can include: SINGING, Archery Lessons, Character training on Bravery, Teamwork Games, Calligraphy Artwork, a Tea Party, or other Activities!
NEW MOVIE = NEW CHARACTERS!
We now have TWO options for Mulan… the original Disney version:
OR the brand NEW Live-Action version:
Bringing the Magic of Imagination into your home is our Specialty!
Give us a call, and then sit back, relax, and be OUR guest at your own Party!
**Only available in our Central Valley Location**